5 Leading Public Sector Education Loan Options for 2017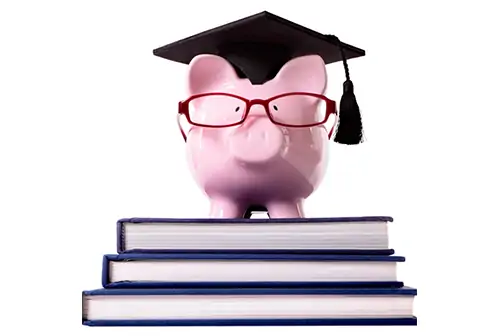 When planning for higher studies, the high cost of education both domestic and overseas can be a cause for concern. It is at times like this that an education loan may act as the rescuer. As the world becomes increasingly competitive and higher education becomes a necessity, there are education loan options aplenty. The following are four leading education loan options in India.

State Bank of India Student Loan

State Bank of India (SBI), India's leading public sector retail banker, has always been a popular choice among students seeking affordable education loans to fund higher education. SBI's student loans are disbursed on the basis of merit and those with a solid academic track record with confirmed admission to recognised institutes and courses overseas are well-placed to get student loan that fits their wallet. Special concessional rates are available for meritorious students who receive confirmed admission from IITs, IIMs, etc.

Central Bank of India's Cent Vidyarthi

Central Bank of India (CBI) offers its flagship Cent Vidyarthi student loan to applicants desirous of pursuing higher education courses at leading colleges and universities in India as well as abroad. The Cent Vidyarthi education loan covers a wide array of course related expenses including hotel fees, laboratory charges, uniform charges etc. apart from the tution fees as mentioned in the schedule of charges obtained from the college/university.

Student Loan from UBI

Any Indian student can opt for the student loans provided by the Union Bank of India (UBI) provided they have qualified for an entrance examination at the national or state level such as IIT-JEE, CAT, MAT etc. This education loan option is unique as it offers an exceptionally long repayment period of up to 15 years to the student.

PNB Saraswati Education Loan

The Saraswati education loan from PNB can be used to fund graduate and post graduate education expenses by aspiring students. To qualify for this loan option the applicant must have completed at least the higher secondary level of education. Additionally, having a confirmed letter of admission from a recognized college/university is necessary in order to apply for an education loan with PNB.
Table1. Comparison table of education loans from SBI, CBI, UBI and PNB across key criteria.
Comparison Criteria
SBI Student Loan
Cent Vidyarthi
UBI Student Loan
PNB Saraswati
Max Loan Quantum
Rs. 10 Lakhs (in India) and Rs. 20 Lakhs(abroad)
Rs. 10 Lakhs (in India) and Rs. 20 Lakhs(abroad)
Rs. 10 Lakhs (in India) and Rs. 20 Lakhs(abroad)
Rs. 10 Lakhs (in India) and Rs. 20 Lakhs(abroad)
Interest Rates
10% onwards
10.50% onwards
10.50% onwards
10.50% onwards
Maximum Repayment Period
Up to 15 years
Up to 15 years
Up to 15 years
Up to 15 years
Special
Discounts
0.5% discount for girl student. And up to 1% discount on rate if interest serviced during moratorium
Various interest subsidies for students from economically weaker sections.
Up to 0.5% interest rate discount for girl student.
No prepayment penalty.

*Data, such as eligibility criteria, interest rate and other features, is liable to change periodically.