Delhi Govt's Higher Education and Skill Development Guarantee Scheme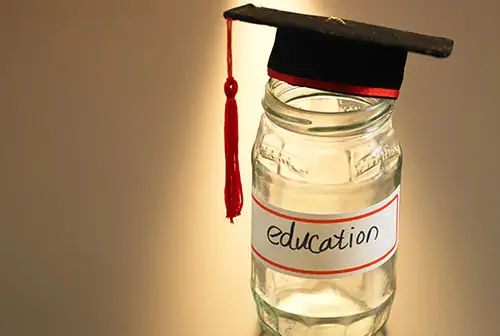 The Delhi government recently launched the Higher Education and Skill Development Guarantee Scheme as part of its 70 Action Points framework. This scheme's objective is to provide financial support to meritorious students through the banking system. As part of the scheme, students will not have to pledge any collateral or provide margin money, unlike one has to in the case of traditional education loans.

Under the scheme, the government will essentially act as guarantor and will furnish the loan amount in case the applicant defaults. A corpus of RS 30 crores known as Higher Education and Skill Development Credit Guarantee Fund would be used to provide appropriate guarantee.

Scheme Features

The following are the features specific to the Delhi government's Higher Education and Skill Development Guarantee Scheme

Once the degree is complete, the borrower will get a 1-year moratorium period
The loan can be repaid over a period of 15 years, or 180 EMIs
Government's guarantee will be available for loans taken for studying in both government and private institutions
In the case of skill development courses, institutions should have SFRC/NAAC/NBA grading
If the student starts paying the interest amount during the study and moratorium period, the bank might offer 1% concession in interest.
Banks regularly conduct follow-ups to monitor the progress report of the student by contacting authorities of college or university.
Students need to provide the banks with authenticated copies of documents furnishing details of their academic performance.
Courses Eligible under the Scheme

Graduate/Post Graduate degree courses or PG diplomas offered by recognized colleges /universities having UGC/AICTE/AIBMS/ ICMR accreditation.
Courses like CFA, CA, ICWA
IIT, NIFT, NLU and IIFT courses
Regular Degree/Diploma courses approved by Director General of Shipping/Civil
Aviation/ Indian Nursing Council if the course is pursued in Delhi.
Skill Development Courses according to the specifications of Govt. of Delhi.
Expenses that can be covered under Scheme

College, school or Hostel Fees
Library/Examination/ Laboratory Fee
For purchase of books, uniforms, equipment/instruments
Refundable/caution deposits supported by institution fees.
Insurance premium for student borrower
Purchase of computer at reasonable rates, if required necessarily for the completion of courses.
Other expenses like study tours, project work, thesis etc.
Other important Terms and Conditions

1. Minimum Age

Since, there is no minimum age bar; a letter of ratification has to be submitted to the bank upon attaining majority, if the student was a minor when the documents for the loan were executed.

2. Joint Borrower

Primarily the joint borrower for education loan has to be a parent, however for married applicants it may also be their spouse or parents-in-law.

3. Loan for more than one child

According to this scheme, existence of another education loan in the name of brother/sister shall not cause hindrance for a meritorious student from the same family to obtain an education loan.

4. Top up Loan

Under this scheme, top-up loans may also be offered to students pursuing higher studies under the eligibility criteria, if it is commenced during the moratorium period of the first loan.

Scheme's Loan Amount and Eligibility Criterion

Applicants are eligible for a maximum loan amount of Rs 10 lakhs.

Students who meet the following criterion are eligible to apply:

1. Who are about to pursue diploma /degree /vocational courses from constituent colleges of University of Delhi, government institutions/universities, private universities or self financed institutions of Delhi having NAAC/ NBA accreditation.

2. Who have completed their Class 10th and/or Class 12th studies from Delhi, depending on the qualifying examination requirement of the prospective course *A minimum of A or B grade is required for private institutions having NAAC/NBA accreditation

Documentation

The following documents are required at the time of loan application:

Purpose

Salaried

Self-employed

Identity & Address Proof

Passport or Voter's ID Card or Driving License or Job Card issued by NREGA or Aadhar Card or PAN Card or any other document as acceptable to the bank

Income Proof

Latest 3 months' salary slip showing all deductions and Form 16

Last 2 years' IT returns and computation of income for the last 2 years certified by a CA

Bank statement or Passbook where salary or income is credited

Last 6 months'

Last 6 months'
List of approved banks for Loan Guarantee Scheme

Allahabad Bank
Andhra Bank
Bank Of Baroda
Canara Bank
Corporation Bank
IDBI Bank
Indian Bank
Vijaya Bank
United Bank Of India
State Bank Of India
Syndicate Bank
Union Bank Of India
Punjab National Bank
Oriental Bank Of Commerce
To know the courses and colleges approved under the scheme, click below: