Which is Better-Gold Loan or Personal Loan?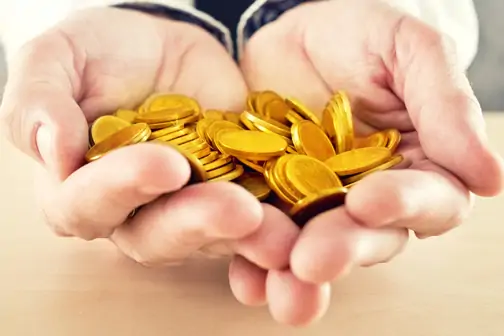 There are very few financing options from the organised banking sector that provide the flexibility of personal loans when you need some emergency funds in a hurry. However, certain types of secured loans such as gold loans are emerging as an alternative to personal loans due to the dual benefits of minimal documentation and lightning-fast disbursal. Both of these loans have their advantages and disadvantages and may prove beneficial or become a financial burden for the individual.
Here is a quick look at the pros and cons of these two types of loans if you are wondering which one of them will be right for you.
Gold Loan: These loans are secured loans this you are eligible to apply for a gold loan only if you own physical gold in the form of jewellery or coins. They are a great option for short-term money requirements or if you are in a hurry to raise funds. However, keep in mind the following features of gold loans before you deciding if this option is right for you.
Pros:
Easy and Swift Processing: Gold loan processing is fast and easy. Banks or NBFCs that lend in lieu of gold require only basic documents and the process is free from complexities. In most cases, loan disbursement can be completed in a few hours.
No Credit History Required: With gold loans, banks do not care about your credit history. You would not have to know your CIBIL score or declare existing loans or other debt obligations. It is also a great opportunity to improve your credit history.
Low-Interest Rates: The interest rates on gold loans are lower than most other types of loans. This means less money out of your pocket to repay the loan. This is one of the key reasons why some prefer gold loan over personal loans.
Flexible Repayment: Gold loan offers you several options for repayment which is not offered with other types of loans. The following are three most common repayments options:

You can choose to pay the loan off as regular EMIs
You can choose to service only the interest during the loan tenure and pay off the rest at the end of the tenure or
You can pay the interest and loan amount at the end of the tenure with no payments before that.

Zero Pre-payment Penalty: There are usually no pre-payment penalties associated with foreclosure of a gold loan which is not usually the case if you take a personal loan.
Additional Benefits: Some lenders provide gold loan borrowers unique benefits such as free bank lockers or discount on various services offered by the lender.
Cons:
High Margin: Banks offer you a loan of up 75% of the value of your gold. This means the remaining 25% value goes towards bank's margin and cannot be monetised.
Loss of Asset: It is a secured loan and your asset is always at risk of liquidation by the lender if you are not able to repay the gold loan on time.
Short Tenure: A majority of lenders provide the loan for a period of less than 3 years hence for high loan amounts the EMI payments can be substantial.
Personal Loan: These are unsecured loans that are ideal for fulfilling short-term financial obligations. These loans have been a popular option among many individuals to tide over any urgent financial need especially in case of emergencies and unplanned big-ticket expenses.
Pros:
No Collateral: This is considered by many as the greatest advantage of a personal loan. Borrowers do not have to keep any type of asset (property, gold, life insurance policy, etc.) as collateral with the bank when granting a personal loan. This feature makes it a preferred choice over other financing options such as loan against property or gold loan.
Versatility: Personal loans can be taken for various purposes such as a wedding, home renovation, down payment on new house or for a family vacation overseas. In fact, the only uses that are not allowed include speculative or illegal activities.
Minimal Paperwork: Personal loans do not involve elaborate paperwork. As long as you can provide basic KYC information documents and proof of income as required by the bank, there is good chance that your application will be approved.
Quick Disbursement: Most lenders credit the loan amount into the borrower's account within 48 hours after the loan has been approved.
Cons:
Credit History and Eligibility Criteria: Before giving any type of personal loan, banks conduct a thorough enquiry about the credit history of the borrower. The eligibility criteria for personal loans also have various complexities and limitations that do not allow everyone to opt for a personal loan.
High Interest Rates: The interest rates on personal loans are usually high as these unsecured loans are considered more risky by the banks. Thus, by the time you finish paying off the loan, there is possibility of significant interest outgo.
Prepayment/Foreclosure Penalties: Most banks do not allow prepayments on personal loans till a specific time period such as 1 year has elapsed. Lenders also charge high prepayment fees as a penalty if the individual is willing and able to pay off the loan before the completion of the loan tenure.
In conclusion, it must be pointed out that both gold loans and personal loans have their own unique features that make them suitable for specific situations depending upon your individual requirement. Therefore make sure you seek out all options available to you before you apply for a personal loan or a gold loan.