6 Factors that Affect Car Loan Interest Rates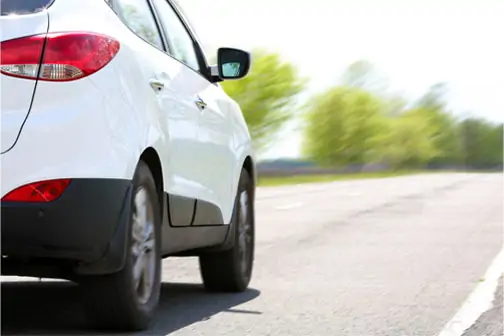 Note: The car loan interest rates mentioned on this archived page are from 2015 and have changed now. In order to know the latest rates please visit the respective banks' websites.
Anushree received her annual bonus of Rs 1.5 lakh. She plans to use that money to buy her own car that will cost about Rs 5 lakh . She will use the bonus amount for making the down payment while the rest will be financed through car loan. Although the car she has chosen is slightly out of her budget, she is confident she will manage to pay the equated monthly installment (EMI) by cutting down some of her expenses. Now, all she needs is a car loan that can help her save some money. But what determines the car loan interest rate? Will she get a car loan at lower rate? Listed below are some of the factors that determine the car loan interest rate for you.
Credit history
Whichever loan you apply for, credit history acts as a deciding factor regarding the interest rate that you will be charged. Higher credit score will not only help you in getting a loan but will also empower you with a strong bargaining power. You can bargain with your lender for a lower interest rate if you have a higher credit score. But those with a poor credit score are likely to get a loan at a higher rate or may not get it at all.
Income level
Lower the debt-to-income ratio, better it is. This will show the lender that it won't be difficult for you to pay the EMI. The probability of default will go down and hence the lender will have more confidence in your repaying abilities. This increases the chances of getting a loan at a lower interest rate.
Amount of down payment
Higher the down payment made, lesser will be the amount that the bank will have to lend you. As a result, the bank's risk will go down. Also, it shows that your financial position is sound. You may get loan at a lower interest rate from the bank.
Tenure of the loan
Car loan is generally available for tenure of up to 7 years.  It is generally seen that banks charge higher interest rate for a loan of shorter time period and vice versa. For example, ICICI Bank charges an interest of 12.75% per annum (p.a.) for a loan of up to 23 months while as the loan tenure rises, the rate of interest goes down to 12.25% p.a. for a loan tenure of 24–35 months. It further reduces to 10.75% p.a. in case of loan for tenure of 36 months to 84 months.
So, should one go for a higher tenure? It depends. You should calculate the total interest outgo for the total period of loan before opting for it. In case, you take a loan of Rs 5 lakh at the interest rate of 10.75% p.a. for a period of 3 years, your EMI will Rs 16,310 and your total interest outgo will be Rs 87,168.
If, you take a loan at the rate of 10.25% p.a. for 4 years, your EMI will reduce to Rs 12,741 but your total interest outgo for a period of 4 years will go to Rs 1,11,588.
So, don't get lured by a lower EMI, do the EMI calculation before taking the loan.
Car model and age
When you take a car loan, your vehicle is seen as collateral and will be hypothecated to the bank for the loan tenure. In case of default on loan, the bank will seize the car and will sell it to collect the unpaid loan amount. Therefore, it is necessary for the bank to consider the car model in deciding the interest rate as on sale every model may not fetch the expected price. Popular car models have a higher resale value compared to less popular car models.
Age of car is another decisive factor. In case, you are taking a used car loan, it becomes more risky for the bank. That is why, you will always get a used car loan at a relatively higher rate compared to a new car loan. The interest rate offered by HDFC Bank on pre-owned car loan is between 14.50% and 17.50% while new car loan is available at the rate of 11.50% to 13.75%.