5 Lesser Known Tax Savers for 2017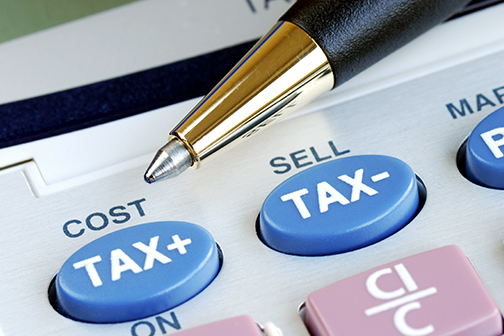 With the tax season here, it is important to get your tax act together. While you scramble for that elusive LIC policy receipt or sift through reams of paper to find your tax-saving mutual fund investments, you are sure to miss out on something or the other. Here's a short list of 5 lesser known, and often overlooked, tax savings options.

Rajiv Gandhi Equity Savings Scheme (RGESS)

The RGESS or Rajiv Gandhi Equity Savings Scheme is targeted at new retail investors whose gross annual income does not exceed Rs. 12 lakhs. Currently, an investor can invest a maximum amount of Rs. 50,000 in a fiscal under this scheme. The investor is eligible for tax deduction of up to 50% on the total amount invested in this scheme under Section 80CCG. This is in addition to the tax savings benefit offered on the RGESS apart from the tax benefit that RGESS qualifies for. RGESS features a 3 year lock-in period which is at par with the ELSS tax saver schemes.

Senior Citizen Savings Scheme (SCSS)

As the name suggests, the Senior Citizen Savings Scheme can be subscribed to by senior citizens i.e. individuals over the age of 60 years. The amount invested in this scheme qualifies for tax deduction under Section 80C and there is also the option of premature withdrawal. However, in case of premature withdrawals i.e. withdrawals made before the 5 year lock-in period is completed, 1% to 1.5% of the maturity amount will be deducted and the balance amount is paid out to the investor.

Voluntary PF

Almost everyone knows of PPF and EPF, but voluntary PF or VPF though less popular also qualifies for tax deduction under section 80C. This is available only to salaried individuals and they need to invest above the original ceiling of 12% for EPF. All other rules of VPF are the same as that of EPF including the fact that the principal invested, the interest earned and the maturity amount are all tax exempt. The VPF deposit goes into your EPF account but your employer is not required to match your VPF deposit.

Personal Loan for Home Renovation

It is easy to forget that not all personal loans are without tax benefit. This is especially true in case of personal loans used for home renovation. Many banks in fact classify personal loan for renovations as a separate class – home renovation loan and the tax deduction benefits on it are provided under Section 24(b) of the IT Act. It is however important to note that the tax benefit on personal loans is capped at Rs. 1.5 lakhs annually and is applicable only on the total interest paid. Thus loan principal of a home renovation loan does not contribute to tax deductions.

Pension Plans

When talking about pension plans, most people think of only NPS i.e. the government-backed New Pension Scheme. However, that is not the only pension plan that provides tax benefits. Any contribution made by you towards annual payments of pension plans whether government-backed such as NPS or private pension schemes operated by leading life insurance providers is eligible for 80C tax deduction.

In conclusion it must be said, that every financial product that exists serves its own unique purpose and knowing about these lesser known tax savers would definitely help you plan your tax saving investments better. By doing so, you not only make informed choices, but also save yourself the hassle of running from pillar to post at the eleventh hour.