Paisabazaar.com crosses Rs.5000 crore unsecured loan disbursals, plans to disburse Rs.6700 crore in the next 12 months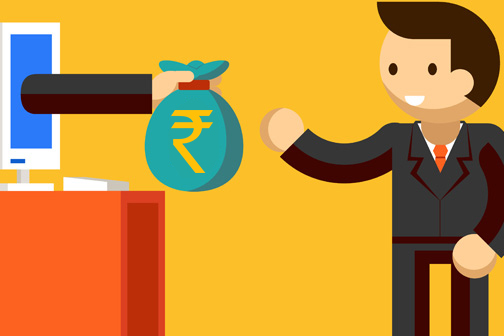 Gurgaon July 24, 2018: Paisabazaar.com, India's largest online marketplace for lending products, announced today that it has disbursed Rs.5000 crore of unsecured loans through its platform. The online platform has reached this milestone in 49 months, since its inception in early 2014, with a year-on-year growth of over 170% for unsecured loans.
"While we have witnessed strong growth, particularly in the unsecured loan segment, and have been the market leaders for the last 18 months, even at such large volumes we are only around 2% of India's unsecured lending market today. We are planning to disburse unsecured loans worth USD 1 billion in the next 12 months. Our aim is to reach 10% of the unsecured loan market in the next 3 to 4 years," said Naveen Kukreja, CEO& Co-founder, Paisabazaar.com.
88% of the unsecured loans sourced through Paisabazaar.com were disbursed to salaried professionals. In terms of distribution, the platform's reach has expanded by 10X in the last one year, with loan enquires coming from over 1000 cities and towns every month. Disbursals to the Top 10 metros, however, take up 70% of the share in the Rs.5000 crore of unsecured loan disbursals through Paisabazaar.com. The next 30 cities account for 12% of the disbursal share.
"Government initiatives like IndiaStack and the phenomenal rise in connected smartphone users have propelled us over the last 3-4 years to add great value to consumers buying financial products. Another big enabler in our journey has been our partners who, despite their big scale, have been extremely agile and digitally focused to help us make lending extremely simple and convenient for our consumers," Naveen Kukreja said.
Paisabazaar.com works with over 60 partners, including top public and private banks, NBFCs and digital lenders.
"Congratulations to Paisabazaar.com on achieving this milestone of disbursing loans worth Rs. 5000 crore. Through this collaboration, we have been able to tap into a larger customer base and provide them with tailor made banking solutions with the help of consumer analytics. This partnership has been extremely valuable in our journey and is a testimony to the customer focused approach of both YES BANK and Paisabazaar.com," said Rajan Pental, Group President & Group Head for Branch and Retail Banking at YES BANK.
"We are delighted with Paisabazaar.com's milestone. It has been a valuable partner for us in offering consumers an enhanced experience and while impressive, the milestone is not a surprise for us, given the customer-focused innovations, we have introduced together," said DeepPal Singh, Head, Client Acquisition, New Business – Standard Chartered Bank.
About PaisaBazaar.com
Paisabazaar.com is India's largest online financial marketplace for loans and Credit Cards. It offers all a complete spectrum of lending and investment products for retail customers. Paisabazaar.com currently partners with more than 75 partners across lending and investment categories with 300+ products on offer. Since its inception in early 2014, the company has marked a staggering growth.
It is the only marketplace in India to disburse loans worth Rs 360 crore in a month to more than 450 cities and towns. The company is targeting a 3X growth and aims to cross Rs. 6000 crore annualized disbursal run rate by the end of this financial year. It plans to touch annualized disbursal of Rs 25000 crore by 2020.
The portal has been conferred with Economic Times "Best Fintech Brand" (2018) Economic Times "Best BFSI Brand" (2016), Money Tech "Startup of the Year" (2017) and Money Tech "Best Customer Experience Innovation" (2017) awards.
Paisabazaar is part of Policybazaar group, India's largest online insurance platform and has backing from host of investors including the likes of Temasek, Tiger Global Management, True North, InfoEdge (Naukri.com), Premji Invest, besides investments from other PE funds and family offices.
Please contact Sandeepa Santiago (09599423244, sandeepa@paisabazaar.com) for more information.