Personal Loan Applications: Differences between Salaried and Self Employed Individuals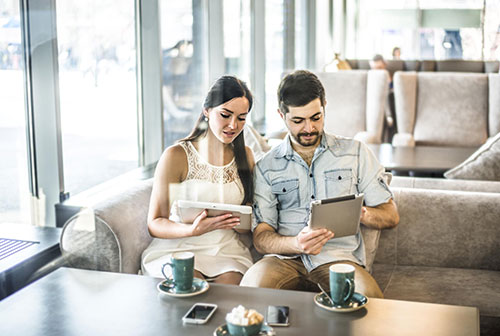 If you are looking to resolve a temporary liquidity problem, banks as well as NBFCs (Non Banking Financial Companies) have various short and medium term borrowing options for you. These include secured loans (those that require collateral) such as gold loans and loan against property, as well as unsecured loans (no collateral necessary) such as personal loans.
Being an unsecured loan, personal loans feature a higher base interest rate as compared to secured loans. However, they may be ideal for you in case you do not own any property or lack sufficient gold assets. At present, lenders provide personal loans to both salaried as well as self employed individuals, but there are a few key differences between these two types of applications. The following sections will explain some of the differences to help you make an informed decision.

Eligibility Criteria
The differences in personal loans on offer for salaried and self employed start with the eligibility criteria itself. This includes age, income level as well as some additional requirements.
Age: The minimum and maximum age criteria tend to vary from one bank to another. But, as a rule of thumb, the minimum and maximum eligibility age for a personal loan is lower in case of salaried individual as compared to that of a self-employed individual.
Income Requirements: Due to the inherent nature of uncertainty commonly associated with a business or practice, the income requirements would be much higher if you are self-employed.
Additional Requirements: In case you are a salaried individual, these requirements are less stringent as compared to self-employed individuals. However, the maximum loan amount available is often lesser for salaried as compared to self employed individuals.
Table 1: List of Requirements for personal loan eligibility with ICICI Bank and Axis Bank*
Lender Name

Applicant Type

Age Criteria

Income Requirements

Other Criteria

ICICI Bank

Salaried

23-58 years

Min. Net monthly Salary Rs. 17,500 (Rs. 25,000 for Delhi and Mumbai residents and Rs. 20,000 for Kolkata, Pune, Chennia)

Min. of 2 Years in current profession and Min. of 1 year in current residence.

Self Employed

28-65 years

Minimum age of 25 years for doctors

Min. Turnover Rs 40 Lakhs for non-professionals and Rs. 15 Lakhs for professionals.
Min. Profit after Tax of Rs. 2 Lakhs for Proprietorship Firm/Self Employed professional and Rs. 1 Lakhs for non professionals (as per audited financials).

In current business for min. 5 years for self employed and 3 years for doctors.
Min. 1 year liability relationship (savings/current a/c) or asset relationship (loan) either active or closed in the past 36 months.

Axis Bank

Salaried

21-58 years

Min. Net Monthly Salary Rs. 15,000

Max. Loan Amount Rs. 15 Lakhs

Self Employed

24-65 years

Min. Annual net profit Rs. 2 Lakhs

Max Loan Amount Rs. 20 Lakhs.
Special personal finance scheme available for Self Employed Doctors.
*The above table is indicative and eligibility criteria are liable to change from time to time.

Documentation Requirements
Many of the documents required for a personal loan application are same for both salaried and self-employed individuals. These include photo identification proofs such as Driver's License, current address proof documents such as electricity bill and a copy of the PAN card. Notable differences are present with respect to salary/income proof documents.

Table 2: Income Proof Documents List*
Salaried Individual

Self Employed Individuals

Pay Slips for the Previous 3 months
Most recent Form 16 with income computation
Bank Salary Account Statement for previous 6 months
Latest acknowledged Income Tax return

CA certified Computation of Income (last 2 years)
CA certified Profit and Loss Statement (last 2 years)
CA certified Balance Sheet (last 2 years)
Last 6 months' bank statement
Copies of acknowledged IT returns for past 2 years as proof of turnover
Qualification/Registration Proof required for professionals such as doctors, engineers, MBA consultants, CA and architects.
*The list is indicative and there may be other documents required by the lender at the time of application

Additional Points to Remember
Due to the relatively uncertain nature of a private practice or business, you may notice that you are being offered personal loan at a rate much higher than your salaried friend who has a similar income level even if it is the same lender. Other factors that can play a role in impacting the interest rate offered to you and your chances of being approved include your credit history and your past relationship with the bank or NBFC you are applying with. For complete information regarding your eligibility, documentation requirements and interest rates on personal loan offers available to you, log on to Paisabazaar.com and use our online EMI calculator.