What is SWP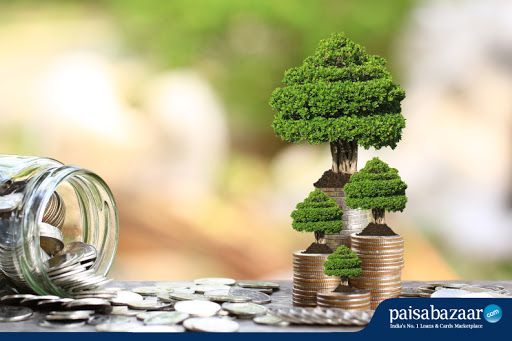 SWP or Systematic Withdrawal Plan is the withdrawal of a fixed amount of money from a mutual fund. An SWP can be used to obtain regular income in retirement or unemployment. However mutual fund returns are not guaranteed and an SWP can deplete your fund balance well before the withdrawal period ends. An SWP can be set up from any type of mutual fund – equity, debt or hybrid.
When to use an SWP
An SWP can be used for meeting any type of expenditure such as a rental payment, Home Loan EMI or monthly expenses. For example, assume that you have a holding of Rs 2.5 lakh in Axis Bluechip Fund. You can set up an SWP of Rs 25,000 per month for a period of 10 months. While your SWP in ongoing, the value of your investment in Axis Bluechip can fluctuate. For example, if there is a 10% drop in the fund value (a loss of Rs 25,000), your SWP installment of Rs 25,000 for the last month will not take effect.  
How to set up an SWP
You need to fill up an SWP form and submit it at the office of the AMC (fund house) concerned. You have to specify the SWP amount and duration of the SWP in the form. If you have opened an online account with an aggregator, you may be able to set up the SWP by filling up an online form instead. If your bank account is registered with the mutual fund, your SWP amount will directly come into your bank account through ECS (Electronic Clearing Service).
Tax implications of SWP
The applicable tax on an SWP depends on two factors – the type of fund you are withdrawing from and the length of your holding period. In case of equity funds, withdrawals within 1 year of purchase will be taxed under the Short Term Capital Gains Tax (STCG) at 15%. Withdrawals after 1 year, in excess of Rs 1 lakh will be taxed under the Long Term Capital Gains Tax (LTCG) at 10%. In case  of debt funds, withdrawals within 3 years of purchased are taxed as per your slab and withdrawals after 3 years are taxed at 20% after giving you the benefit of indexation. Indexation reduces your tax liability to account for inflation. You can read more about mutual fund taxation here.
Each withdrawal is taken as part capital and part income as per the First-in-First-Out (FIFO) system of accounting. For example, assume that you have invested Rs 1 lakh in an equity fund and it has grown to Rs 2 lakh in 6 months. You start an SWP from the 7th month onwards of Rs 20,000 per month. In this case, roughly Rs 10,000 (50%) of each withdrawal/SWP installment is capital and Rs 10,000 is income. This income component will be taxed at 15%. Now 15% of Rs 10,000 is Rs 1,500. Hence you will have to pay a tax of Rs 1,500 for the withdrawal in month 7, Rs 1,500 in month 8 and so on.
Exit Load in SWP
Exit load is a charge imposed by the mutual fund if you withdraw your money before certain specified intervals – typically 1 year for equity funds. Each exit load will be applied as per the withdrawal made in the SWP. For example, if you have an SWP of Rs 10,000 per month from the 6th month of your investment, 1% or Rs 100 will be deducted from each withdrawal/SWP installment.
SWP vs Dividend
SWP
Dividend

An SWP is a fixed withdrawal such as Rs 10,000 per month or Rs 50,000 per month.

A dividend is completely at the fund's discretion.

An SWP can be set up to give you a regular income (although it can deplete the fund value earlier than expected).

Dividends, especially equity mutual fund dividends

cannot

be relied upon for regular income. Equity dividends can only be declared from realised profits of the fund. Hence these dividends are not regular income.

SWP withdrawals/SWP installments are taxed as capital gains. The rates of capital gains tax range from 10-30% depending on whether it is LTCG or STCG and a debt or equity fund. In most cases SWP is more tax efficient than dividends.

Dividends are taxed under the Dividend Distribution Tax (DDT) which is 10% for equity funds. DDT is 25% (plus surcharge and cess) for debt funds, which effectively makes it 29%.