Updated: 19-08-2020 04:16:05 AM
Manappuram Finance has issued tranche I of its secured, redeemable, non-convertible debentures (NCDs) on 24 October 2018 with effective yield of 9.70%. The issue of NCDs as part of the current tranche (tranche I) will close on 22nd November 2018. These Manappuram Finance NCDs will be listed on the BSE (Bombay Stock Exchange) within 6 working days of closure of the current tranche issue. The size of the base issue is Rs. 200 crores with the option of retaining oversubscription of up to the shelf limit of Rs. 1000 crores.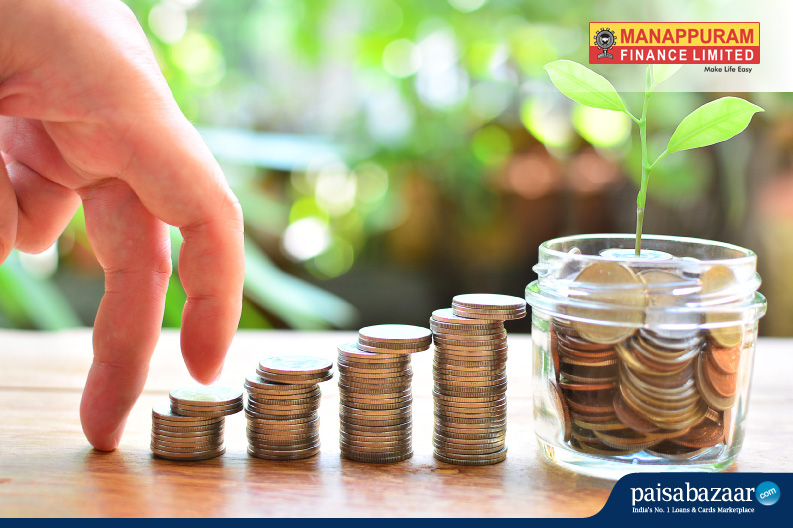 The minimum investment you are required to make in order to participate in this Manappuram Finance NCDs issue is Rs. 10,000 i.e. a minimum of 10 NCDs each with face value of Rs.1,000 have to be purchased. Allotment and trading of NCDs will compulsorily be in demat form, hence you need to have a demat account to participate in this Manappuram Finance Ltd. NCD issue. Tranche I of new Manappuram Finance NCDs will feature an effective yield of 9.70% and will mature after 400 days of allocation. In case you desire to redeem you investment prior to completion of the 400 day maturity tenure, you will be able to trade them on the BSE, where these NCDs will be listed.  
The CARE Rating for these Manappuram Finance NCDs is CARE AA (Outlook: Stable), while the Brickwork Rating for them is BWR AA+ (Outlook: Stable). These ratings indicate a relatively high probability of the NCD issuer being able to fulfill their future financial commitments. Investor of Manappuram NCDs will thus expose themselves to moderate levels of investment risk. Note that these these NCDs are secured by assets of Manappuram Finance.
Key Details of Manappuram Finance NCDs Tranche I Issue:
NCD Type

Secured, redeemable NCDs of Manappuram Finance Limited

Rating

Care AA, Stable / BWR AA+, Stable

NCD Issue Period (Tranche I)

October 24

th

to November 22

nd

2018

Minimum Investment

Rs. 10,000

Face Value/Issue Price of each NCD

Rs. 1000

Effective Yield for All Investor Categories (Category I, II, III and IV)

9.70%(Cumulative)

Tenure of NCD (Tranche I)

400 days
Category I and II investors include institutional investors including various financial institutions, insurance companies, commercial banks, provident funds, alternative investment funds, SEBI registered mutual funds, etc.
Category III comprise high net worth Resident Indians and Hindu Undivided Families (HUFs) who invest more than Rs. 10 lakhs.
Category IV includes Resident Indians and HUFs investing less than Rs.10 lakh.
Tax on NCDs
Interest on NCDs is fully taxable at the investor's slab rate. No TDS is deduction is made on maturity value of NCDs provided they are listed on stock exchanges. Manappuram Finance Ltd. has proposed to list its NCDs on the BSE.