Updated: 24-06-2022 11:29:30 AM
Kotak Mutual Fund has filed a draft with SEBI (Securities and Exchange Board of India) for Kotak Overnight Fund. Once it gets SEBI's approval, this new open-ended scheme will invest in overnight securities (with a maturity of one day). The biggest plus point of overnight funds are that they are considered low risk as they are have the least interest rate risk. These kind of funds are suitable for investors with a short time horizon looking to earn an income.
Kotak Overnight Fund will invest upto 100 percent of its assets in debt and money market market securities maturing either on or before the next business day. The scheme may invest up to 40 percent of its assets in securitised debt. The minimum application amount will be Rs. 5,000 and the scheme will have no exit load.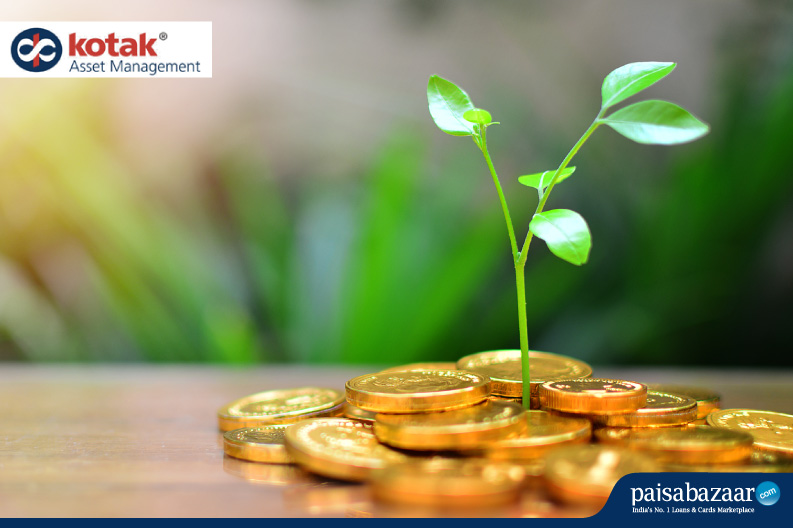 The overnight funds space has been the buzzword in the last month. Along with Kotak, DSP Mutual Fund also filed draft offer documents with SEBI for an overnight fund on Thursday (Nov. 22). This week, two other fund houses also filed for drafts with SEBI – IDFC and Reliance. Last week, ICICI Prudential launched an NFO for its overnight fund.
HDFC Overnight Fund, SBI Overnight Fund and UTI Overnight Fund have one-year returns of 6.07 percent, 6.13 percent and 5.45 percent, respectively. (As on Nov. 21, 2018)
NIFTY 1D Rate Index will be used as a benchmark for the Kotak Overnight Fund. This index uses Collateralized Borrowing and Lending Obligation (CBLO) overnight rate for the calculation of index values.  
| | | |
| --- | --- | --- |
| Index Name | 1-yr Returns (%) | 5-yr Returns (%) |
| NIFTY 1D Rate Index | 6.03 | 6.98 |
*Returns data as on 31st October, 2018
The fund will be managed by Deepak Agrawal, who has been with the fund house for over 15 years. Agrawal also manages other top-performing debt funds like Kotak Money Market Scheme, Kotak Low Duration Fund, Kotak Liquid Funds. These have given one-year returns of 7.42 percent, 7.38 percent and 7.30 percent, respectively. (As on Nov. 20, 2018)
Other Funds by Kotak Asset Management
| | | |
| --- | --- | --- |
| Scheme Name | 3-Year Returns (%) | AUM (Rs. Cr.) |
| Kotak Gold Fund Direct-Growth | 12.35 | 163.78 |
| Kotak Dynamic Bond Fund Direct-Growth | 9.11 | 873.73 |
| Kotak Gilt Investment PF & Trust Direct-Growth | 8.98 | 521.99 |
| Kotak Gilt Investment Direct-Growth | 8.98 | 521.99 |
| Kotak Banking and PSU Debt Fund Direct-Growth | 8.37 | 1135.66 |
| Kotak Low Duration Fund Direct-Growth | 8.25 | 6000.55 |
| Kotak Corporate Bond Fund Direct-Growth | 8.15 | 1281.77 |
| Kotak Bond Short Term Fund Direct-Growth | 8.09 | 9203.62 |
| Kotak Bond Fund Direct-Growth | 7.87 | 2255.87 |
| Kotak Credit Risk Fund Direct-Growth | 7.78 | 5244.2 |
| Kotak Savings Fund Direct-Growth | 7.58 | 7166.12 |
| Kotak Money Market Fund Direct-Growth | 7.45 | 13072.18 |
| Kotak Medium Term Fund Direct-Growth | 7.08 | 4836.36 |
| Kotak Equity Arbitrage Fund Direct-Growth | 6.78 | 11454.63 |
| Kotak Liquid Direct – Growth | 6.77 | 14121.92 |
| Kotak Debt Hybrid Fund Direct -Growth | 5.88 | 372.3 |
| Kotak Asset Allocator Fund Direct-Growth | 5.4 | 36.24 |
| Kotak Equity Savings Fund Direct-Growth | 5.17 | 1995.73 |
| Kotak Global Emerging Market Fund Direct-Growth | 4.54 | 31.47 |
| Kotak India EQ Contra Fund Direct-Growth | 4.11 | 334.01 |
| Kotak Equity Opportunities Fund Direct-Growth | 2.58 | 2523.44 |
| Kotak Standard Multicap Fund Direct-Growth | 2.19 | 19227.84 |
| Kotak Tax Saver Fund Direct-Growth | 2.1 | 755.21 |
| Kotak Emerging Equity Fund Direct-Growth | 1.83 | 3285.96 |
| Kotak Bluechip Fund Direct-Growth | 1.39 | 1350.02 |
| Kotak Equity Hybrid Fund Direct-Growth | 1.36 | 2199.54 |