IDBI Mutual Fund has filed papers with SEBI (Securities Exchange Board of India) for the IDBI Dividend Yield Fund. This equity scheme will primarily invest in dividend yielding equities. Filed as an open-ended fund, this scheme will allow you to invest in and redeem units on all days when markets are open. You should however bear in mind that a 1% exit load is applicable in case scheme units are switched/redeemed/transferred prior to completion of 12 months from the date of unit allotment.
IDBI Dividend Yield Fund will invest 65 to 100% of its assets in equity and equity-derivatives of dividend yielding companies. The scheme does have the flexibility to invest in non-dividend yielding companies too with a maximum cap at 35% of assets. Additionally, non-equity assets such as debt/money market instruments can account for up to 35% of scheme assets while maximum 10% portfolio allocation may be made towards units of ReITs (Real Estate Investment Trusts) and InvITs (Infrastructure Investment Trusts). Notable investment exclusions for the scheme include ADRs/GDRs (American Depository Receipts/Global Depository Receipts), foreign securities and securitized debt.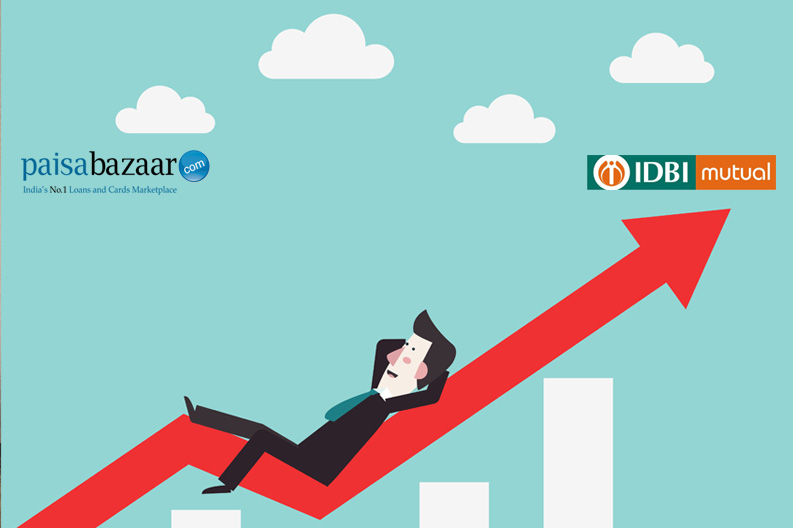 Nifty Dividend Opportunities 50 – Total Returns Index will serve as the benchmark for the IDBI Dividend Yield Fund. As of 31st August 2018, one year and five year returns of this index have been recorded at 13.10% and 14.64%, which indicates steady returns in both the short and longer term. The sectors with the greatest weight on this index as of 31st August were information technology (31%), consumer goods (22%), energy (21%) and financial services (8%). At the same time, stocks with the highest weight in this Nifty Index were ITC (11%), Infosys (11%), TCS (11%), Hindustan Unilever (9%) and HCL Technologies (4%).   
IDBI Dividend Yield Fund will be managed by Ashish Mishra who already manages other leading IDBI MF equity schemes such as IDBI Focused 30 Equity Fund, IDBI Midcap Fund and IDBI Diversified Equity Fund. Though relatively recent launches, IDBI Diversified Equity Fund and IDBI Focused 30 Equity Fund are among the most popular schemes offered by the AMC with AUM of Rs. 372 crores and Rs. 327 crores recorded on 31st August.
Other Funds by IDBI Asset Management