Six points to remember while opting for Loan Against Property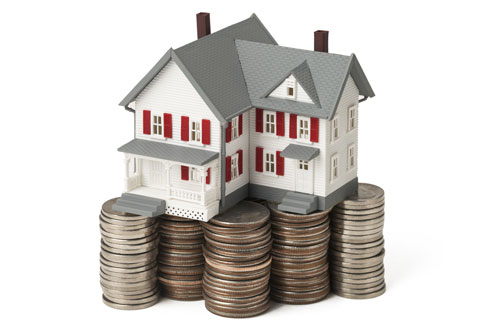 By Naveen Kukreja, CEO & Co-founder, Paisabazaar.com
(Published in Businessworld.in on 16 Aug 2016)

Loans against property score over most credit options in terms of interest rate, loan amount and loan tenure

Mortgaging your own asset and that too an appreciating one is a great way to meet your funding requirements. You get the funds without actually selling off those assets and in return, you pay an interest rate lower than unsecured loans.

One of such popular asset-backed loan category is loan against property (LAP). In LAP, your residential property (either rented or self-occupied), commercial property or even a piece of land is treated as a mortgage by the lender. Just like personal loans or top-up loans, its biggest advantage is that there is no restriction on the end use of the loan proceeds.

Apart from the EMI mode, LAPs are also available in the form of overdraft (OD) facility. This feature benefits the self-employed the most as businesses can draw funds according to their fluctuating capital requirements and interest is charged only on the utilized funds.

However, despite its many advantages, these loans may not be an optimal option for everyone. Here are some points that you need to consider while evaluating LAPs as an option:

Interest rate

The low rate of interest is possibly the most important selling point of LAP. Usually, the rate of interest can range anywhere between 10-14%. However, if you are looking for financing your home purchase, home renovation or even your child's education, home loan or education loan might work out to be a cheaper option. Opt for LAP only if you are unable to avail a purpose-specific loan like education loan or home loan for some reason.

Loan amount

The loan amount of LAP usually varies between 40% and 70% of your property's market value. The exact loan amount can go up to several crore of rupees. For example, the maximum loan amount under LAP from HDBFS (a sister concern of HDFC Bank) is Rs 8 crore. Opt for LAP if you have a high-value property and the upper limit on other loan options is proving inadequate to meet your needs. Do not opt for LAP for small loan amounts as keeping your property as lien for a small loan amount does not make any sense.

Loan tenure

The tenure of LAPs can go up to as high as 15 years, thereby giving it an edge over short-tenured loans like car loans or personal loans. Longer loan tenure translates into lower EMIs, which in turn increases your EMI affordability. For example, assume that your monthly income is Rs 70,000 and you are availing Rs.25 lakh loan at 12.5% p.a. for 5 year tenure. In this case, your EMI will stand at Rs 56,245. However, if you increase the tenure to 15 years, your EMI will come down to Rs 30,813. However, keep in mind that a longer tenure will also result in higher interest payment.

Absence of tax benefits

Unlike home loans or education loans, LAPs do not provide any tax benefits. While the interest paid on education loans can be deducted from your taxable income, home loans come with annual deductions of up to Rs.2.5 lakhs for interest paid on home loans and up to Rs.1.5 lakhs for principal repayment. Thus, prefer education and home loans over LAPs because of their tax benefits.

Longer processing time

As your LAP will be sanctioned on the basis of your property, the lenders require time to verify all property-related documents and carry out technical appraisal of your property before disbursing your loan. Apart from these, the lender will also ask for your income proof to judge your loan repayment capacity. All these analyses may require up to 30 days. Thus, opt for LAP only if your fund requirement is not extremely urgent.

Processing and prepayment charges

Just like other loan options, LAPs also have processing charges. While most banks charge up to 1% of the loan amount as processing fee, NBFCs like Bajaj Finserve may charge up to 2% of the loan amount. In addition to this, there are also other charges like prepayment penalty (for loans lent at fixed interest rates) and penal interest charges. With all other factors being equal, it is important for you to compare these charges for selecting your best deal.

To sum it up, LAPs score over most credit options in terms of interest rate, loan amount and loan tenure. However, its long processing time makes it unviable for meeting emergency requirements. Opt for LAP only if the loan amount is very high and the cheaper credit options have been refused to you. For requirements of up to Rs 10 lakh, opt for personal loans.

Disclaimer: The views expressed in the article above are those of the authors' and do not necessarily represent or reflect the views of this publishing house. Unless otherwise noted, the author is writing in his/her personal capacity. They are not intended and should not be thought to represent official ideas, attitudes, or policies of any agency or institution.