Loan Against Property Vs Personal Loan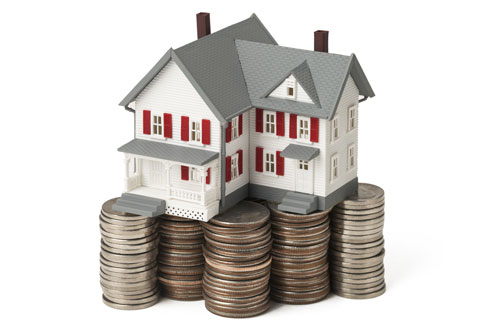 How to choose between LAP and PL?
We all find ourselves cash-strapped at one point or another in our lives. We may need money for setting up or expanding our business, paying children's higher education fees, or meeting wedding expenses, among others. At such crucial times, we tend to explore the options of loan against property (LAP) and personal loan (PL). And in our haste, we choose either of the two without much consideration and understanding, often overlooking some important factors.
Consider this article your go-to guide when it comes to choosing between LAP and PL. Let's measure their merits on some key parameters:
Difference Between Loan Against Property and Personal Loan
Interest rate
LAP is offered at an interest rate of 12%–16%, whereas PL is available at 11%–22%, making the former more attractive. Further, on availing LAP you can choose from fixed or floating interest rates, an option not available in PL.
Loan amount and tenure
Although you can avail LAP for small amounts, it is usually preferred for higher ones as it can be repaid over 5–15 years. In case of PL, the tenure is usually up to 5 years, making it a preferred choice for lower loan amounts.
EMI
The longer tenure of LAP enables comfortable loan distribution, leading to smaller EMIs. On the contrary, the short tenure of PL often results in higher EMIs.

Processing fee
In the case of LAP, processing fee charged is 0.5%–1.5% of the loan amount, whereas for PL, it is in the range of 1.5% and 2.5%.
Prepayment charges
On pre-paying PL, banks charge extra fee. However, for LAP with floating rates, no pre-payment charges are levied, while for fixed rate LAP, banks do charge for loan pre-payment.
Loan disbursal
PL is an unsecured loan, meaning no collateral is required. As a result, it can be processed within days. But processing of LAP takes time as banks verify all the property-related documents. Additionally, if your property has multiple owners, you will have to submit every owner's no objection certificate for loan approval, further lengthening the process.
Loan repayment
As PL does not require collateral, your untimely repayment or lack thereof can lead to higher interest payment and/or reduced credit score. However, with LAP, the consequences of not repaying are much higher: you stand to lose your mortgaged property! So, before opting for LAP, assess whether you will be able to repay the loan.
By Naveen Kukreja, MD, PaisaBazaar
(First published in The Financial Chronicle on 4 March 2015)