Should You Avail a Top-Up Loan?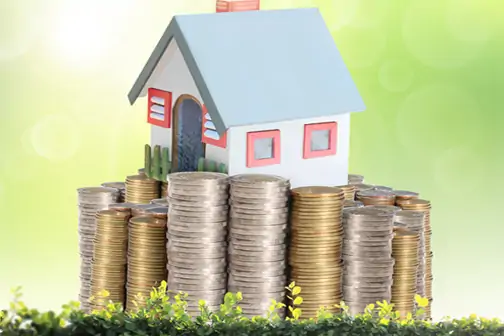 Loan, an easy way to borrow funds and then repay later through monthly installments, is getting popular by the day among consumers. Let's assume you took a home loan a few years ago and you are currently servicing its EMIs periodically however you now find that your home requires further extension or improvement. To complete it, you do not need to avail another loan; you can just get a top-up loan similar to a balance top-up you get on your prepaid mobile connection.
However, one may wonder why get into the trouble of modifying an existing loan and why not just borrow a new one. This concern is not misplaced. Top-up loans like everything else have their own advantages and disadvantages. It depends to which side the balance is tilted more in your case for you to come to a conclusion.
The thought process you must be going through while contemplating from where to arrange funds is that how can I easily arrange funds at the lowest interest rate available in the market, isn't it? You have two options – either avail a brand new loan which comes along with a new application, evaluation, bargain and execution or avail additional amount (top-up) on the loan you already took.
The brand new loans can be a personal loan, a loan against property, a gold loan or any such loan which you can avail against collateral or even without collateral – however it will be a new loan. On the other hand, the top-up loan can only be availed on your existing loan – whether it is a personal loan or a home loan. Availing a top-up loan entails less documentation and easier processing when compared to a fresh loan.
Check: Home Loan Top-up Loan
The basic premise of a top-up loan binds the borrower to avail the loan as per his/her new eligibility. Let's say when you originally took the loan your eligibility was for Rs. 60 lakhs and now you have paid off Rs. 10 lakhs from the principal amount of the loan. Also, your salary has increased during this tenure and thus your repayment capacity has increased. Thus if you take a top-up on your loan now then the bank shall consider awarding you a top-up loan of at least Rs. 10 lakhs. Top-up loans generally are of two types, Top-up personal loan and Top-up home loan.
Let's first understand top-up home loan through an example:
A guy named Amit took a home loan 5 years ago for 50 Lakhs at an interest rate of 8.5% with tenure of 20 years. Since then Amit has paid off Rs. 26.03 lakhs as EMIs (Rs. 43,391.17 per month). In this 5 year EMI amount, principal value is Rs. 5.93 lakhs. This means that after 5 years, Amit has paid Rs. 5.93 lakhs out of his 50 lakhs principal amount.
Conclusively, now Amit is eligible to take a top-up home loan of Rs. 5.93 lakhs from his housing lender for tenure of 15 years (=20-5 years). Amit will have to take this top-up home loan at higher interest rates as interest rates for top-up home loans are 0%-1.5% above their home loan interest rate.

On the other hand if Amit goes out to take a personal loan of Rs. 5.93 lakhs, he will be needed to apply for a new personal loan for which the interest rate shall start at 11.25% p.a. (as per current market trends).
Case 1:
Considering above figures, let's assume that Amit's housing lender quotes an increase of 0.75% (median of 1.5% increase) in the loan's interest rate. This makes the top-up home loan interest rate = 8.5+0.75 = 9.25% for the remaining loan tenure (15 years) and let's assume that Amit is able to attain his personal loan for 11.25% for a tenure of 5 years.
Based on this, let's compare the two options where Amit avails a loan of Rs. 5.93 lakhs:
| | | |
| --- | --- | --- |
| Basis | Top-Up Home Loan | Personal Loan |
| Interest Rate | 9.25% | 11.25% |
| Tenure | 15 years | 5 years |
| EMI | Rs. 6,103 | Rs. 12,968 |
| Total Interest Paid | Rs. 5,05,558 | Rs. 1,85,039 |
*Above calculation are done considering the interest rates of the loans remain constant throughout the loan tenure.
As you can observe from the above table that the EMI value is half in case of a Top-up home loan but the total interest paid is way higher than that serviced in case of a personal loan. So, now it is you who have to decide whether you want less value EMIs and massive interest pay-out or double the EMI value and considerably less interest pay-out.
Case 2:
As you can infer from the above example, the major factor due to which the top-up home loan's total interest pay-out is through the rooftop is that the loan is spread across the tenure of your original home loan which is generally the case as a top-up loan runs parallel to the original loan's tenure. However, currently there are no prepayment charges on MCLR-linked home loans and hence you can prepay your top-up loan within 5 years just like you would have paid the personal loan. On a case by case basis, your housing lender may also consider keeping your top-up home loan's tenure as per your choice rather than stretching it for the entire balance repayment tenure.
Based on this, let's compare the second option where Amit avails a loan of Rs. 5.93 lakhs:
| | | |
| --- | --- | --- |
| Basis | Top-Up Home Loan | Personal Loan |
| Interest Rate | 9.25% | 11.25% |
| Tenure | 5 years | 5 years |
| EMI | Rs. 12,382 | Rs. 12,968 |
| Total Interest Paid | Rs. 1,49,907 | Rs. 1,85,039 |
As you can see that if the top-up home loan is paid within the time range of a personal loan then the top-up home loan proves to be a way better option than a personal loan. The top-up's EMIs and interest pay-out both remain downward of that of the personal loan.
Now, along with the top-up home loan we should also talk about top-up personal loan.
A top-up personal loan is a loan which is availed over and above the personal loan you took from your lender. This is generally considered not to be an ideal borrowing option since a personal loan is already an unsecured loan. If you will go to your lender and ask for a top-up loan on your personal loan, the lender who is already charging you upwards of 11.25% interest rate will add a 1% – 5% on your existing interest rate which will obviously be extremely costly for you. So if you want a personal loan then it is suggested that you apply for a fresh personal loan rather than opting for a top-up.
I hope the circumstances when you should opt for a top-up and when you should go for a new loan are clearer to you and you will be able to judiciously decide which one to opt and when.