RBI keeps repo rate unchanged: Here's what it means for home loan borrowers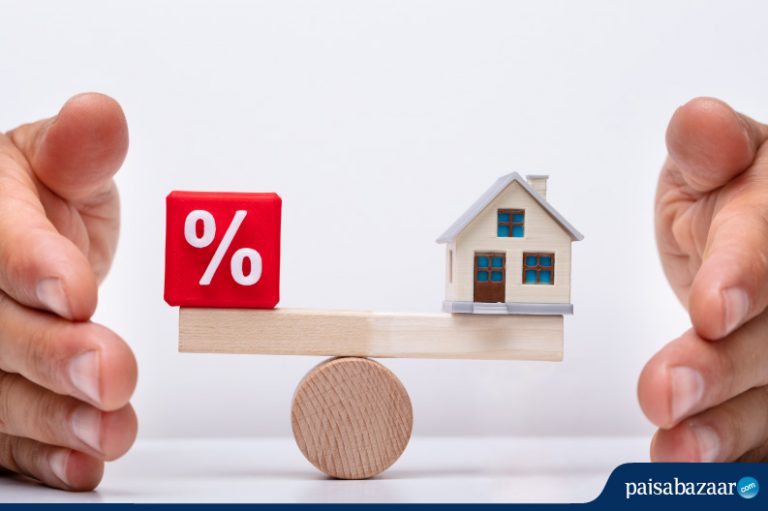 In today's monetary policy review, the Reserve Bank of India (RBI) has maintained status quo. With the central bank keeping its key policy rates unchanged, the repo rate currently stands at 5.15% and reverse repo rate at 4.90%. The Monetary Policy Committee has also decided to continue with the accommodative stand till required to revive growth.
Check Also: RBI Keeps Repo Rate Unchanged at 5.15%
Impact of Unchanged Repo Rate on Home Loan Borrowers
In case of external benchmark linked home loans
With no change in the key policy rates, the home loan EMIs will not reduce unless banks reduce their margins (spread). Since February 2019, RBI has reduced repo rate five times in a row by a total of 135 basis points (bps) [100 bps = 1%]. Banks too have transmitted the benefit of rate cut to home loan borrowers but not as much one would have expected.
Check Also: Home Loan EMI Calculator
In case of MCLR linked home loans
Marginal Cost of Funds based Lending Rate (MCLR) is decided by internal factors of a bank and RBI's policy rates. Hence, it is up to banks to decide when to alter its MCLR. Also, the effect of reduced MCLR can only be benefitted when the reset date of your loan arrives. The reset period of MCLR-linked home loans is usually of six months or one year. If you are servicing MCLR-linked home loan and want to switch to an externally benchmarked lending regime, do it by paying administrative charges. However, before making the switch check the spread and risk premium levied by the bank and compare with your current loan rate to see if the switch is viable. Also, check the repo rates of other banks for home loan balance transfer. Also keep in mind that home loans under external benchmark regime are subject to high volatility. The interest rates in case of external benchmark linked home loans are reset at least once in every three months. Hence when the RBI policy rates fall or rise, your home loan interest rates will alter accordingly in tandem.
In case of new borrowers
New borrowers will get home loans linked to external benchmark. Even though the RBI has not hanged the policy rates in this Monetary Policy Meeting but any repo rate cut in future will reduce their loan EMIs. If you are planning to avail a home loan, you can reduce its total cost by taking the advantage of the upfront interest subsidy offered under the Pradhan Mantri Awas Yojana Credit Linked Subsidy Scheme (PMAY-CLSS). The interest subsidy will be offered to all first-time home buyers on the basis of their total household income and other eligibility criteria.