How Festive Season 2019 is Right Time to Buy Property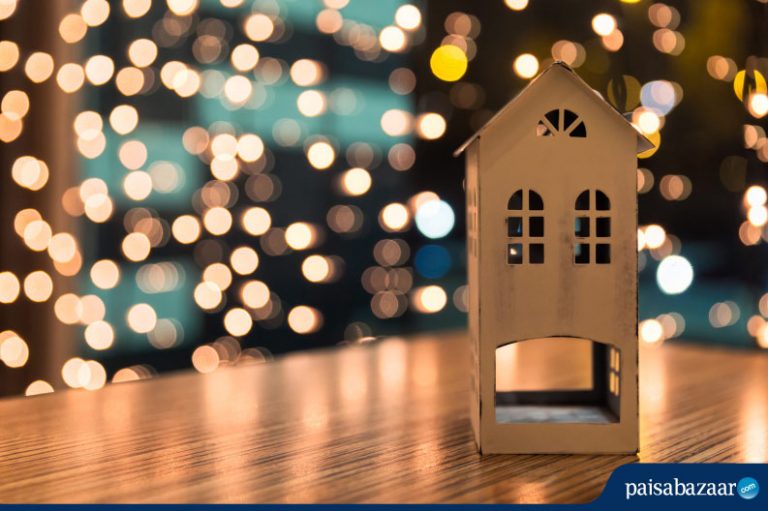 India's real estate sector has been sagging for the past 2 quarters of FY 19-20 due to reasons like tight liquidity condition, default by builders and unaffordability affecting both builders and aspiring home buyers. To help the housing sector to overcome such depressing situations and to increase the affordability of property buyers, lately, the Central Government has been taking various steps.
Considering the fact that consumers tend to make purchases during the festive season, it seems that by adopting a slew of measures, the government, financial institutions and developers are banking on the festive season to see some turnaround in the realty sector. On top of it, various offers by developers and home financiers have made property purchasing today more lucrative than ever before. Let us look at some of the reasons that make this season the right time to buy a property.
Repo Rate Cut by RBI
One of the major responsibilities of the Reserve Bank of India (RBI) is to maintain financial stability and an adequate flow of credit to productive sectors in India. To boost the sagging Indian economy, the central bank reduced the repo rate on October 4 for the fifth time this calendar year. By reducing the repo rate, which is the rate at which banks borrow funds from the RBI, the central bank will be putting more money into circulation, leading to economic growth.
The central bank has reduced the repo rate by a total of 135 basis points (bps) since February this year. The present rate of 5.15% is the lowest since March 2010.
| | |
| --- | --- |
| Date of Change | Repo Rate % |
| October 4, 2019 | 5.15% |
| August 7, 2019 | 5.40% |
| June 6, 2019 | 5.75% |
| April 4, 2019 | 6.00% |
| February 7, 2019 | 6.25% |
What this Means for Aspiring Home Loan Borrowers?
The increase or decrease in the repo rate affects the interest rate applicable on banking products, such as loans, mortgages and savings. The reduction in the rate is expected to reduce the home loan interest rates and subsequently the loan EMIs of the borrowers. Thus, encouraging people to buy or invest in properties. This will also help the existing borrowers as the EMI of floating rate home loans will reduce; thus, reducing their debt burden.
Read Also: Will Reduction in Repo Rate Lower Your Home Loan EMIs?
Linking Home Loan to Repo Rate
In September 2019, RBI made it mandatory for all banks to link floating-rate retail loan (including home loan) and MSME (Micro, Small and Medium Enterprises) loans to an external benchmark like repo rate with effect from October 1, 2019. The central bank took this step after retail borrowers complained that banks did not pass on the benefit of the repo rate reduction to them. RBI had also observed that despite reducing the repo rate by 110 bps till August 2019, the banks had reportedly transmitted only up to 40 bps to retail borrowers.
As per RBI guidelines, the external benchmarks to which the banks can link their lending rates are repo rate, 3-month or 6-month treasury bill yield, or any other benchmark published by the Financial Benchmarks India Private Ltd (FBIL). The central bank has also asked banks to reset interest rates under external benchmark at least once in 3 months.
What this Means for Aspiring Home Loan Borrowers?
The linking of repo rate and other external benchmarks to housing loans will ensure faster transmission on policy rate cuts to home loan borrowers. The reduction in the policy rate will lead to a reduction in home loan rates, leading to cheaper home loans and EMIs.
Pradhan Mantri Awas Yojana – Credit Linked Subsidy (PMAY-CLSS)
Pradhan Mantri Awas Yojana (PMAY) is a government housing scheme launched in 2015 with an objective of promoting affordable housing. The mission of the scheme is 'Housing for All' by 2022.
How it Benefits Potential Home Loan Borrowers
The credit linked subsidy scheme is meant for Indian citizens who fall under Economically Weaker Section (EWS), Low Income Group (LIG), Middle-Income Group 1 (MIG-I) and Middle-Income Group 2 (MIG-II) categories. Under the scheme, the government offers the following benefits to eligible applicants:
| | | | | |
| --- | --- | --- | --- | --- |
| Particulars | LIG | EWS | MIG – 1 | MIG – 2 |
| Annual household income | Rs. 3 – 6 lakh | Up to Rs. 3 lakh | Rs. 6 – 12 lakh | Rs. 12 – 18 lakh |
Interest Subsidy under PMAY: Under the scheme, the government offers a subsidy of up to 6.5% on purchase of new houses to all first timers, depending on their income.
| | | | | |
| --- | --- | --- | --- | --- |
| Particulars | LIG | EWS | MIG – 1 | MIG – 2 |
| Subsidy on home loan interest rate | 6.5% p.a. | 6.5% p.a. | 4% p.a. | 3% p.a. |
Benefits for Women and Minorities: The scheme aims to promote female home ownership under EWS and LIG groups and thus, has made it mandatory that for each family, at least 1 woman member should be a registered owner of the house.
Additionally, out of all who want to avail PMAY scheme, preference will be given to salaried women, widows, transgender, disabled, minorities and senior citizens. Also, senior citizens who buy houses under the scheme will get ground floor accommodation for their comfort.
Read Also: How to Avail Home Loan Subsidy Under PMAY?
Additional Tax Benefit Under Section 80EE and 80EEA
On availing a home loan, the borrower gets tax benefits of Rs. 2 lakh on interest amount and of Rs. 1.5 lakh on principal repayment amount under Sections 24(b) and 80C of the Income Tax Act, 1961, respectively. In Union Budget 2019, the government announced to increase the tax benefit by Rs. 1.5 lakh on home loan interest amount under Section 80EEA of the I-T Act. The tax benefit is for affordable housing and can be availed only on home loans availed till March 21, 2020 for home purchase. Additionally, the property's stamp value should be up to Rs. 45 lakh and the home loans should be availed under PMAY CLSS scheme. First-time home buyers can also claim an additional benefit of Rs. 50,000 on the payable interest under Section 80EE. But to claim the benefit, a home buyer must not take loan of more than Rs. 35 lakh and the property's value should be within Rs. 50 lakh. Home buyers claiming deduction under Section EEA cannot claim it under the Section EE.
How it Benefits Aspiring Home Loan Borrowers
The additional tax benefit of Rs. 1.5 lakh under Section 80EEA allows home loan borrowers to claim a total tax deduction of up to Rs. 3.5 Lakh on home loan interest paid. This home loan tax benefit is over and above the existing tax deduction of Rs. 2 lakh under Section 24B of the I-T Act.
Details of all home loan tax deductions are given below:
| | | |
| --- | --- | --- |
| Home loan Deduction | Sec under I-T Act | Amount |
| Principal | 80C | Up to Rs. 1.5 lakh |
| Interest | 24B | Up to Rs. 2 lakh |
| Interest | 80EE | Up to Rs. 50,000 |
| Interest | 80EEA | Up to Rs. 1.5 lakh |
Read Also: Can You Claim Both HRA and Home Loan Tax Benefits?
Lucrative Festive Offers on Properties and Loans
For many aspiring home buyers, festive season is auspicious to invest in properties or to buy a house. Keeping this fact in mind, many developers, builders and home financiers dole out attractive offers, schemes, waivers, and flexible financing options to capitalize on the sentiment. The offers during this season are highly competitive and many a times, they are also customized to suit the market segment.
How it Benefits Potential Home Loan Borrowers
From a home buyer's perspective, this is one of the best periods to scout for their ideal homes, as most of the developers would be vying for their attention through these offers.
Top 5 Banks Offering Home Loan
If you are planning to apply for home loan this festive season, here are top 5 home loan providers for you to choose from.
| | | | | | |
| --- | --- | --- | --- | --- | --- |
| Particulars | HDFC Bank | Bank of Baroda | Axis Bank | ICICI Bank | Bajaj Finserv |
| Interest Rate | 8.25% onwards | 8.10% onwards | 8.85% onwards | 8.65% onwards | 8.55% onwards |
| Tenure | Up to 30 yrs. | Up to 30 yrs. | Up to 30 yrs. | Up to 30 yrs. | Up to 30 yrs. |
| Loan Amount | Differs from case to case | Up to Rs. 10 crore | Rs. 3 lakh onwards | Differs from case to case | Up to Rs. 5 crore |
| Processing Fee | Up to 0.50% of loan amount + GST | 0.25% – 0.50% of loan amount + GST | Up to 1% of loan amount + GST | Up to 2.25% of loan amount + GST | 0.80% – 1.20% of loan amount + GST |
|  Apply | Apply Now | Apply Now | Apply Now | Apply Now | Apply Now |