How Cheaper Home Loans helping the Homebuyers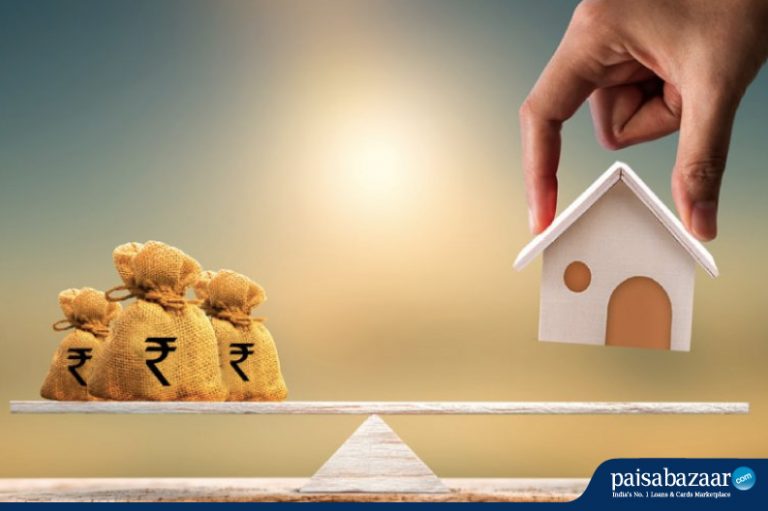 In recent times, the ease of obtaining Home Loans has increased manifolds. Not only that, more and more consumers are now encouraged to avail home loans since the supply-demand, transparency and competition in the banking sector has soared significantly.
In the past couple of years, initiatives by Government of India, such as Housing For All by 2022 mission, Affordable Housing initiative, Pradhan Mantri Awas Yojna (Urban) and (Rural), and Credit Linked Subsidy Scheme (CLSS) have resulted in the decline of the home loan interest rates across the board, which has pushed the housing sector in a new direction. Housing for all is introduced with a target attached to it that covers all the income sections of the society and aims ambitiously for the overall development of all.
To understand the benefits of cheaper home loans and its effect on homebuyers, let's first understand the current home loan interest rates of major Indian banks and HFCs (Housing Finance Companies) (as of August 2018):
| | |
| --- | --- |
| Home Loan Provider | Home Loan Interest Rates |
| | 8.70% onwards |
| | 8.70% onwards |
| Bank of Baroda | 9.25% onwards |
| HSBC Bank | 8.50% onwards |
| ICICI Bank | 8.85% onwards |
| IndiaBulls Housing Finance | 8.70% onwards |
| LIC Housing Finance | 8.50% onwards |
| PNB Housing Finance | 8.99% onwards |
| DHFL | 8.70% onwards |
| Axis Bank | 8.50% onwards |
| IDBI Bank | 9.20% onwards |
| Canara Bank | 8.65% onwards |
| Bank of India | 8.70% onwards |
| Syndicate Bank | 9.75% onwards |
| IIFL | 8.75% onwards |
| IDFC Bank | 8.90% onwards |
| United Bank of India | 8.60% onwards |
| Tata Capital | 8.70% onwards |
| Dena Bank | 8.55% onwards |
To compare the extent of interest rate decline in the past year, kindly note that in November 2017, State Bank of India (SBI) had slashed their home loan interest rates to 9%. This means that in one year, from Nov 2017 to Aug 2018, SBI's home loan interest rate has witnessed a downfall of almost 0.65%, a clear indication of the market trying to woo homebuyers in owning a regularized home in a planned city. Not only by the SBI and other public lenders, the downfall in home loan interest rates offered to customers since last year has been brought on by private lenders too.
With the growing market, the variety and diversity in the kinds of home loans has also increased and approximately seven types of home loans are now being offered in the sector to potential customers. These home loan types can be named as Land Purchase Loan, Home Purchase Loan, Home Construction Loan, Home Extension Loan, Home Improvement Loan, NRI Home Loan and Home Conversion Loan.
Big private sector banks such as ICICI Bank and Axis Bank are coming up with attractive schemes such as 1% Cashback on Home Loan EMI scheme and EMI waive-off scheme respectively whereas large housing finance companies such as Tata Housing and Indiabulls Housing Finance are partnering up to give other companies a run for their money by offering home loans for Tata Housing properties at a special, limited and exclusive interest rate of 3.99%.
As strengthening the housing supply for Economically Weaker Section (EWS) and Lower Income Group (LIG) demographic of the country goes on through interest subvention schemes such as Credit Linked Subsidy Scheme (CLSS) and affordable homes building mission such as Pradhan Mantri Awas Yojna (Urban and Rural), home loan lending financiers are also relaxing documentation norms and other charges (such as processing fees) so that the people who don't own a home, earn in cash, lack a fixed income or lack the required documents are still able to secure a home loan.
The Central Government and many State Governments are also actively constructing or redeveloping affordable homes on unused and underutilized land in smart cities so that the populace can be managed within the available land resource of the city. Moreover, the peripheral areas of metro cities are also being developed to create suitable inventory for fulfilling the demand of EWS, LIG and Middle Income Groups, MIG-I and MIG-II categories.

The 'up to 30 lakh loans' are the loans which target the Affordable Housing segment homebuyers. Major interest rate cuts and property deals over the past year have been announced in this category specifically which means the government and the real estate sector knows the income segment of their target homebuyers and are working proactively towards balancing the supply and demand situation for the same. These benefits provided by lenders and developers are helping the homebuyers undoubtedly, especially because of the below reasons:
Homebuyers are now able to prepay their home loans since interest rates are already at a record-breaking low and are expected to reduce further. Borrower pre-payment is likely to flood the housing market with funds which in turn will benefit the homebuyers only as many lenders, builders and developers will utilize those funds to further reduce the home loan interest rates and clear off the existing inventory by subsidizing property prices.
Home Loan Balance Transfer has also grabbed consumer attention since home loans got cheaper. Home Loan Balance Transfer is transferring your home loan from your current bank to another bank which is offering lesser interest rates.
Let's take an example – Say, you are currently servicing your loan at an interest rate of 8.75% but another lender is offering you an interest rate of 8.30%, then either you can ask your current lender to match the other bank's interest rate or you can apply for the transfer of the loan. Please note that transferring your loan from one lender to another requires a lot of paperwork and a one-time transfer cost too, although it is probable that by transferring your loan to a lower interest rate you will be able to save more in the long run. In any case, home loan balance transfer option is forcing the lenders to keep the homebuyers' interests at priority and most lender (banks and housing finance companies) are matching the lowest common denominator to retain their borrower homebuyers.
This has contributed to the number of unsold housing units in the seven major cities of the country to fall by 9% as compared to the figures of unsold inventory from a year ago as per a Business Standard report. Conclusively, cheaper home loans are encouraging people to not only own their home but also invest in real estate which is helping the real estate sector and ergo the home buyers, in general.