How a Joint Home Loan increases your Savings?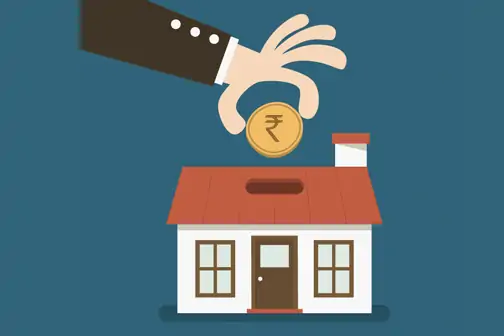 Borrowing a home loan is an easy way to finance the purchase of your home. To encourage home buyers to own their dream home through home loan services, the government lets home loan borrowers claim tax subsidies on both principal and interest amounts paid.
You can avail this tax subsidy if you are the sole borrower in a home loan however, the tax subsidy amount can increase if you borrow a home loan jointly.  A joint home loan is a loan which is borrowed by two or more borrowers.
If a home loan borrower pays Rupees 4.5 lakhs of home loan interest in a year then he/she can only claim a maximum of Rupees 2 lakhs in tax exemptions, i.e. Rupees 2 lakhs will be reduced from the borrower's taxable income.
However, if the aforementioned home loan is borrowed jointly (with one or more borrower) then each co-borrower can claim up to Rupees 2 lakhs in tax deductions. This joint home loan interest tax subsidy comes with the obvious pre-requisite condition that the total interest claimed for tax deductions by co-borrowers cannot be more than the total interest paid for the loan in that year. This loan interest tax deduction can be claimed under Section 24B.
The co-borrowers can also claim tax subsidies on the principal repayment of the loan. A maximum of Rupees 1.5 lakhs can be claimed by each co-borrower for tax deductions under Section 80C, i.e. Rupees 1.5 lakh will be deducted from each co-borrower's taxable income.  Again it goes without saying that the tax deductions claimed on the loan's principal amount should not exceed the total principal repayment done in a year.
Through a joint home loan, you can literally double your tax exemptions by jointly borrowing a loan with even a single co-borrower (subject to requisite terms and conditions under Section 80C and 24B).
Please note that in the budget of Financial Year 2017-2018, the tax exemption on home loan interest outgo has been limited to Rupees 2 lakhs in the following cases: When the property is rented, when the property is self-occupied, when you own a second self-occupied property and even when the property is presumed to be rented.

Home loan schemes such as Axis Bank's Shubh Aarambh and ICICI Bank's EMI Cashback scheme launched in mid-2017 are attracting prospective customers through their EMI subsidies. Moreover, the central government is also subsidizing the interest payments on your home loans through Pradhan Mantri Awas Yojna (PMAY). Throughout 2017 many banks and Non-Banking financial companies have reduced their loan interest rates too.
To avail all the tax benefits which come with a joint home loan, please note that the applicants will have to qualify in the following conditions:
All the Co-Borrowers of the Loan should be Co-Owners of the Property and vice versa.
Property should be ready, i.e. the construction of the property is completed as under-construction properties do not provide you tax benefits. Exemptions on all the interest and principal pay-outs incurred before the property's completion can be claimed in five equal installments from the year the construction has been completed.
However, before applying for a joint home loan one should ensure that all the co-borrowers have a good repayment capacity, credit score and financial profile so that the best interest rate is offered to them. While evaluating your joint home loan application, banks consider the salaries of all the co-borrowers and then decide on the repayment capacity and the interest rate. This is why taking a joint home loan is beneficial.
However this can go the other way too. If a single co-borrower defaults while servicing the home loan, credit scores of all the co-borrowers get affected. Apart from providing all the co-borrowers with increased tax savings, joint home loans also increases your home loan eligibility making you eligible for higher loan borrowing limits and the most competitive loan interest rates.