How is Housing For All by 2022 mission boosting the Housing Sector?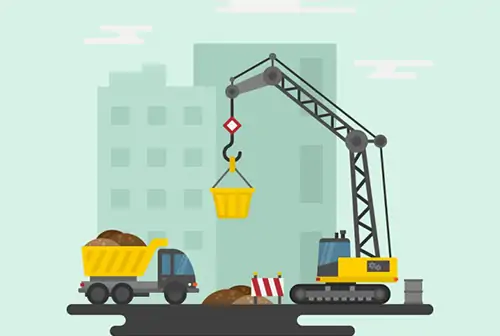 To live in a sustainable house is among the most basic of necessities for all. However, even after 68 years of independence in 2015, India could not claim that her each and every citizen had an accommodation in a pucca house. To fulfill this goal Pradhan Mantri Awas Yojna (PMAY) was launched and the mission to achieve Housing For All by 2022 began.
'Housing For All By 2022' mission was launched by the government of India in 2015 to accomplish a decades-old development objective of providing housing to all citizens.
Note: The Union Cabinet has extended the implementation period of Pradhan Mantri Awas Yojana – Urban (PMAY – U) till December 31, 2024 with all verticals except Credit Linked Subsidy Scheme (CLSS). CLSS vertical for MIG I & II under PMAY U was up to March 31, 2021 and for LIG/EWS was up to March 31, 2022. During the extension period no additional houses will be sanctioned. However, financial assistance is to be provided for the completion of 122.69 lakh houses, which were already sanctioned till March 31, 2022, under BLC, AHP & ISSR verticals of PMAY U.
Get Home Loan at the Low Interest Rate from Top Lenders Apply Now
As one can assess, the success of Housing For All by 2022 Scheme totally depends on creating affordable houses at both urban and rural centers of India so that people, especially those who belong to the Economically Weaker Sections and Lower Income Groups of the society can own an affordable home.
The Housing For All scheme is to be realized in three phases, April 2015 – March 2017, April 2017 – March 2019 and April 2019 – March 2022. We are currently in the third phase of the said mission. As the Housing For All mission speedily heads towards 2022, the government plans to inject the housing market with the below-listed boosters so that both the governmental and private initiatives in the housing sector increase and result in a pucca house for all Indians in 2022, at the occasion of 75 years of our independence:
Interest subsidies on home loans under Credit linked subsidy scheme (CLSS) for Economically Weaker Sections and Low Income Groups (LIG) at the rate of 6.5% for a maximum loan tenure of 20 years or lower for loan amount till Rs. 6 lakhs.
Interest subsidies on home loans under Credit linked subsidy scheme (CLSS) for Middle Income Groups (MIG) with an interest subsidy of 4% for loan amount till Rupees 9 lakh and 3% for loan amount till Rs. 12 lakhs for a maximum loan tenure of 20 years or lower.
Carpet area allowed under CLSS scheme for EWS and LIG respectively is 30 sq. meters and 60 sq. meters. Carpet area allowed under CLSS scheme for MIG-I and MIG-II categories has been recently increased to 120 square meter and 150 square meters.
Many real estate developers and agents including private builders and developers along with state-controlled and private builder-bodies are concentrating on building affordable housing units.
Many nationalized and private-sector banks and Housing Finance companies have significantly reduced the interest rates on their housing-related loan products and launches attractive home loan schemes.
Banks and Housing Finance companies have also reduced or completely done away with their processing fees and a few other miscellaneous fees.
Slum-dwellers rehabilitation and building affordable houses with help from public and private sector through Public Private Partnership (PPP) models.
Implementation of the Smart Cities mission – A mission to renew, retrofit and develop 100 cities across the country to make them citizen-friendly.
Decentralizing the Housing For All mission by involving state governments in the fold.
Affordable Housing granted Infrastructure Status by the government in FY 2017-2018 Union budget.
Affordable Housing covering the majority of sections in the society who want to own a home, i.e. the Economically Weaker Section (EWS), the Lower Income Group (LIG), the Middle Income Groups (MIG-I and MIG-II).
Establishment of RERA (Real Estate Regulatory Authority) and reforming the process line through e-governance.
Promotion of Land Pooling, dormitory housing and using unutilized land kept with government companies and Public sector undertakings.
Optimum utilization of Floor Space Index (FSI) in Affordable Housing units.
Investment options in real estate sector increased through Real Estate Investment Trusts and Infrastructure Investment Trusts (InvITs).
HUDCO and National Housing Bank are acting as Central Nodal Agencies.
Usage of fast, contemporary and eco-friendly technologies in construction.
Launching different central government schemes tailored as per different areas such as PMAY (Urban) and PMAY (Rural).
Check: Pradhan Mantri Awas Yojana Application Status (PMAY Status)
As implementation of these initiatives accelerates, the homebuyers feel their interests protected as on-going and upcoming projects, real estate developers, agents and promoters are now registered with RERA. Moreover, home loans are being offered at record-low rates throughout the country and Smart Cities are relocating the populace from densely populated metro areas to suburban places where already the inventory of completed and ready-for-possession homes exist. This is how a mission such as Housing For All by 2022 is paving the way towards a brighter future while truly providing wholesome development to the housing sector.