Axis Bank's 'Shubh Arambh' Home Loan offers waiver of 12 EMIs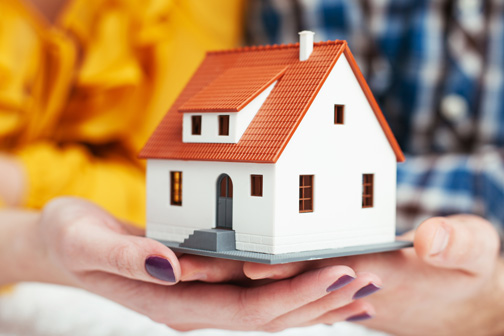 In a bid to encourage good credit behaviour, Axis Bank has announced its new home loan product- 'Shubh Arambh'. Loans under this scheme will be eligible for a waiver of 12 EMIs provided that the borrower maintains disciplined repayment behaviour. The waivers are offered on loans up to Rs 30 lakh taken for tenure of 20 years.
Axis Bank proposes to waive off four EMIs each at the end of fourth, eighth and twelfth year of the home loan. The waivers will be given in the form of reduced loan tenures bringing down a 20-year home loan to 19-years, one quarter each in three stages. However, the interest rate remains the same at 8.90%.
So, if you have taken a 20-year home loan of Rs 30 Lakh at a rate of 8.90%, the Equated Monthly Instalments (EMI) that you will have to pay will be Rs 25,751. Under the scheme, you can save 12 such EMIs.

Rs 25,751 X 12 = Rs 3,09,012
Hence, your total savings will be Rs 3,09,012 which is equal to 10.30% of the total loan amount.
According to Axis Bank, while an incentive of about 10 percent on the loan amount will impact the bank's net interest margins, the same incentive will prove good on the longevity front and discourage pre-payments. This, in turn, will ramp up their home loan volumes and retain more customers.
Though not directly aimed at affordable housing, the scheme still puts an impetus on the segment. The government is encouraging people to buy affordable homes below the 30 Lakh price bracket. With 'Shubh Arambh', they get a rebate on loans up to Rs 30 Lakhs.
Axis Bank already offers housing loans for the lower-income group under its 'Asha' Home Loan Scheme. While 'Asha' is aimed at assisting the affordable housing segment, 'Shubh Arambh' is launched to encourage better credit behaviour among borrowers. Even a single missed installment will disqualify the borrower from getting benefits under the scheme.
Shubh Arambh Home Loan can be taken for the purpose of constructing a house or purchasing a builder-constructed flat, plot or even for the purchase of a resale property.
Are you looking to apply for home loan? Apply online at paisabazar.com to get lowest home loan rates and easy procedure.