Are Home Loans Possible with a Low Credit Score?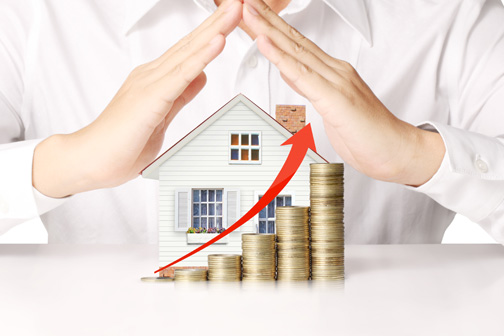 Shyam has a poor credit score because of growing outstanding balances on two of his credit cards. Fear of denial has led him to simply not bother applying for a home loan. He is sure that banks would turn him down because of his shaky credit history. While it's true that an ideal credit score (over 750) is the foremost criteria for any loan to be sanctioned, like everything else in life, there is always an alternative. Though, you will still have to provide the necessary documentary proofs and valid explanation for your poor credit standing, hope exists, allowing you to pursue the following options:
Lower FOIR
The Fixed Obligations to Income Ratio (FOIR) is a parameter used by banks to determine your home loan eligibility. In FOIR calculations, banks take into account the monthly cumulative of all the loan installments to be paid by you. This includes previously availed loans as well as the home loan in question. It captures the total of all your fixed obligations as a ratio to your monthly income. Though the FOIR ratio may vary from bank to bank, the average eligibility criteria for most of them would require you to restrict all your fixed obligations to approximately 50% of your monthly income. This comes from the consideration that at least 50% of your income would be used up as living expenses.
If the FOIR is more than the bank's benchmark (50% in the above example), then it would decrease the new loan amount in such a way that, your total monthly fixed obligations would be 50% or less of your total monthly income.

Suppose your monthly income is Rs.1,00,000/- and your other loans EMIs sum up to Rs. 30,000, the bank would approve a home loan amount for which the EMI would be a maximum of Rs. 20,000/- (i.e., if the bank takes 50% as FOIR). On an average, the FOIR ranges between 40 to 55%.
Rate or tenure compromise
Negotiating with your bank to grant you a shorter tenure or a higher rate of interest might work things in your favor regarding approval for the home loan with low credit score.
Co-signer
You can ask a family member, with good financial standing, to act as a guarantor for your home loan. It is to be noted that the guarantor/co-signer takes a huge financial risk in view of the fact that your failure to repay the loan will transfer the debt on to him/her. However, if you can assure the co-signer of a proper repayment plan, he/she may agree to co-sign for your home loan.
Put in More money as Down payment
The Loan to Value (LTV) captures the allotted loan amount as a ratio to the value of your property. As per the Reserve Bank of India, a bank cannot lend more than 80 to 85% LTV. However, to increase your chances of loan approval, you can opt for a lesser LTV (65 to 70%) and increase your own contribution or down payment. Lender banks feel that the more you have initially invested in your home, the less likely you are to stop paying your home loan installments in the future.
If none of these options are helpful, you may choose to put your home purchase plan on hold for the time being and use the time to work towards improving your credit score.