Gold Loan and Loan Against Property: Key Features and Comparison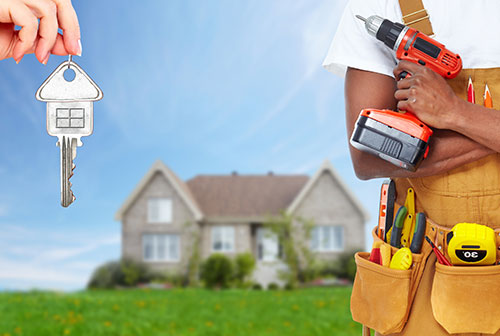 When you are in a financial jam and need to find some cash urgently at a reasonable interest rate, a secured loan is definitely one of the best options. A secured loan is a borrowing instrument guaranteed by collateral such as property, gold, stocks and bonds, LIC policy, fixed deposit etc. When the collateral used at the time of taking a loan is a commercial or residential property, it is termed as loan against property, while if the collateral used is gold, it is termed as a gold loan.

Loan Against Property

A loan provided against either commercial or residential property is termed as loan against property. The following are some key features of loan against property:

Loan against property features a tenure between 10 years to 15 years
Property evaluation is required before the loan is sanctioned and the evaluation is carried out by an evaluator approved by the prospective lender.
Either commercial or residential property may be used as collateral.
The loan amount will be only a fixed percentage (usually between 40 to 60%) of the property value as determined by the evaluator.
The property documents have to be deposited with the bank till the loan and accrued interest is paid off in full.
Apart from address proof, identity proof and property documents, the applicant also needs to submit various income proof documents as required by the lending institution.
A credit report check is performed by the prospective lender before granting the loan.
More suitable for higher loan amounts as the repayment tenure is quite long.
In case the property used as collateral is co-owned, the co-owners will feature as co-applicants.
Some leading banks and NBFCs in India who provide loan against property include Bajaj Finserv, L&T Finance, Axis Bank, IndiaBulls, HDFC Bank, RBL Bank, IndusInd Bank, HSBC Bank as well as others.

Gold Loan

Gold loan is not a novel concept in India and providing money against gold ornaments pawned with the moneylender has existed in the unorganised sector since times immemorial. The key change in recent times has been the rapid expansion of the organised sector of gold loans. The following are the key features of a gold loan:

Gold assets in the form of jewellery and coins are accepted as collateral by banks and Non Banking Financial Institutions (NBFCs). Bullion such as gold bars are not accepted as of yet.
Gold loans have a highly flexible tenure ranging from few days to a few months, though some banks and NBFCs may allow longer loan tenures.
The gold ornaments are evaluated by an in-house evaluator and the valuation excludes the value of any precious stones or gems that are part of the ornament.
The EMI payable on a gold loan is liable to change based on the market price of gold. Hence EMI payable may vary depending on upward or downward revision of gold prices.
Fast disbursements usually within a few hours and minimal documentation required.
The gold ornaments are held securely by the lender till the loan is paid off in full. Some lenders allow you to make partial withdrawal of jewellery based on the total EMI paid at the time of withdrawal.

Leading banks and NBFCs providing gold loans in India include Muthoot Financial, State Bank of India, HDFC Bank, Manappuram Finance, Axis Bank and others. For additional information, read 5 Popular Gold Loans for you.

Table1. Comparison between gold loan and loan against property across key criteria*:

| | | |
| --- | --- | --- |
| Comparison Criteria | Gold Loan | Loan Against Property |
| Tenure | Flexible (days to years) | Usually between 10-15 years |
| Processing Times | Very Fast (loan disbursed within few hours) | Slow (usually a couple of weeks) |
| Evaluation Process | In-house evaluator performs the evaluation instantly | Lender approved evaluator visits the location and generates a detailed evaluation report |
| Evaluation Criteria | Includes only the value of the gold in the ornaments not the value of gems/precious stones | Includes the value of the land plus any improvements like buildings, etc. that are located on the plot. |
| Documentation Required | Identity proof and PAN card ( only for loans above a certain amount) | Identity proof, address proof, property documents, PAN Card and Income proof documents (Salary slip/ acknowledged recent ITR). |
| Effect of changing asset prices | Changes in gold prices cause significant changes in EMI payable. | The EMI payable remains unchanged over the loan tenure in case of fixed rate of interest. Changes periodically if floating interest rate is chosen |
| Prepayment Penalty | None in case of most lenders | Lenders charge a prepayment penalty usually 1% to 3% of outstanding loan amount in case of fixed rate. No such charges in case of floating rate LAP. |
| Role of Credit Score | None | Income level and credit score play a key role in determining the interest rate. |

*The facts provided above are indicative and subject to periodic change. Please log on to Paisabazaar for updated information regarding gold loans and loan against property.