Fixed Deposit vs Mutual Fund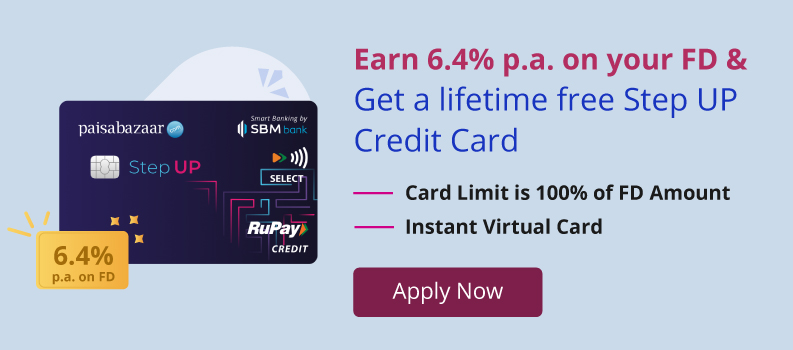 Fixed deposits and mutual funds are two of the popular investment choices. Both options provide investors with promising returns to help them realize their goals well within time.
Where fixed deposits offer guaranteed returns at pre-fixed interest rates, mutual fund investments provide variable returns depending upon how the market performs.
In this article, we shall highlight the primary differences between FD and MF as well as the returns in both these avenues. Also, we shall be looking at the after-effects of COVID-19 on fixed deposits and investment in mutual funds.
What are fixed deposits?
Fixed deposit is an investment option in which the rate of interest is fixed at the time of booking and interest is calculated on this interest rate throughout the tenure.  Returns are decent while the risk is limited, often negligible.
To know more: What is Fixed Deposit?
What is a mutual fund?
A mutual fund is another type of investment instrument where many investors put in their money to reach a common goal. Once the income is generated, it is proportionately distributed among the mutual fund investors based on their initial deposits made.
This is more like a pool of money and is market-linked. This attracts both – higher returns and higher risk.
To know more: What is Mutual Funds?
Now, let's understand the difference between fixed deposits and mutual funds by drawing a comparison between both.
Fixed Deposit vs Mutual Fund
Parameter
Fixed Deposit (FD)
Mutual Fund (MF)
Returns
Fixed
Variable
Risk
Negligible
Significant
Investment via
Directly with the bank/company
Directly with fund houses or indirectly via distributors/brokers
Withdrawal
The penalty is imposed on premature withdrawal which constitutes lowering of the interest rate at which due returns are to be paid

(Some banks may not charge any penalty)

MF is an open-ended investment and can be withdrawn anytime without penalty

(Exit loads of 1% or higher may be applicable depending upon the fund.)

Insurance 
Up to Rs. 5 lakh deposit insurance by DICGC
No insurance provided
Taxation – MF and FD 
Fixed Deposits  
TDS @ 10% if interest in a FY crosses Rs. 40,000 (Rs. 50,000 for senior citizens)
It is 20% if PAN is not submitted
Those who have zero taxable income should submit Form 15G/H to avoid TDS on FD
Check how to fill Form 15G/H 
Mutual Funds 
Returns earned from MF are subject to short-term or long-term capital gains, whichever is applicable.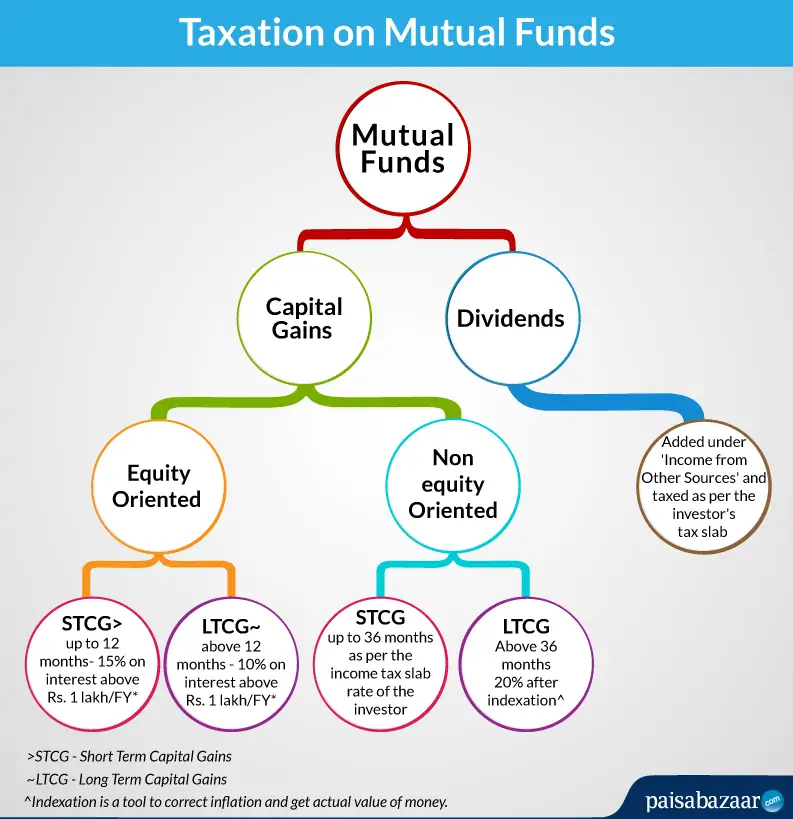 Equity-based Funds:
STCG: 15% on interest above Rs. 1 lakh
LTCG: 10% on interest above Rs. 1 lakh
Debt Funds: 
STCG: As per income tax slab if redeemed within 3 years from the date of unit allocation
LTCG: 20% of returns with indexation benefit, if redeemed after 3 years from the date of unit allocation
*STCG – Short Term Capital Gains; LTCG – Long Term Capital Gains 
How to Invest in Mutual Funds?
To invest in a mutual fund, you need to have an investment account
For this, it is required to get your KYC (Know Your Customer) process done with
This requires your photograph, your signature, one ID proof, preferably Aadhaar and an address proof
On successful activation of this account, you can start investing in a mutual fund
There are two ways of investing in a mutual fund, viz. directly with the AMC (Asset Management Company) or via an authorized intermediary like a banker, broker, and platforms like Paytm Money.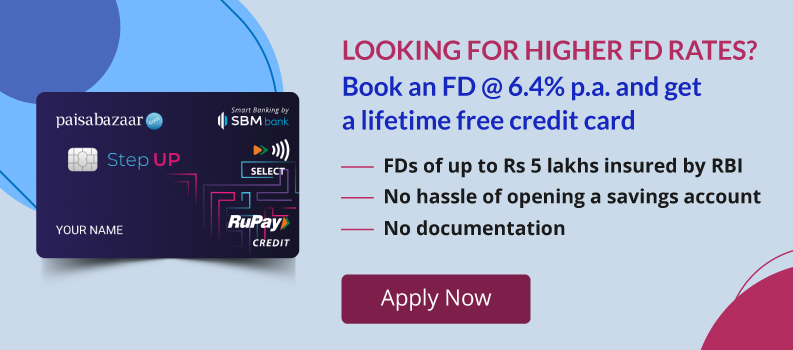 Is it a good time to invest in mutual funds?
The market is hit very badly and returns are falling down sharply. However, ironically MF values are so low, it is by far the best time to invest since demonetization. A simple principle applies here; lower the prices – best to buy, higher the prices – the best time to sell.
Returns in Mutual Funds vs Returns in Fixed Deposits
Generally, the rate of return in mutual funds is higher than it is in fixed deposits. It is because mutual funds give exposure to market-linked investments such as equity and debt instruments. Funds in a mutual fund are effectively managed by professional fund managers and they keep on allocating funds where the returns can be optimum. This leads to better returns.
How has COVID-19 affected returns in mutual funds?
Due to the COVID-19 pandemic, the market has been hit very badly. There is huge fallout in global markets which is reflected in financial markets in India. Investors are more inclined towards safer options and dollar-backed assets and Indian Rupee is suffering a great deal due to it.
Thus, it is safe to say that the novel coronavirus has largely impacted the status quo by making it unsafe for everyone. Jobs are shrinking, buyers are refraining and cash flow in the economy has almost come to a standstill.
Some of the best mutual funds to invest in today's time are tabulated below:
| | | | |
| --- | --- | --- | --- |
| Fund Name | Category | 3- Year Returns (%) | 5- Year Returns (%) |
| ICICI Prudential Long Term Bond Fund | Debt- Long Duration | 10.16 | 10.56 |
| SBI Magnum Medium Duration Fund | Debt- Medium Duration | 9.37 | 10.16 |
| Axis Bluechip Fund | Equity- Large Cap | 8.35 | 8.45 |
| Kotak Debt Hybrid Fund | Hybrid- Conservative | 5.72 | 8.23 |
| Motilal Oswal Long Term Equity Fund | ELSS (Tax Saver) | -1.69 | 7.41 |
| Axis Long Term Equity Fund | ELSS (Tax Saver) | 5.10 | 7.01 |
| IDFC Dynamic Equity Fund | Hybrid- Dynamic Asset Allocation | 4.84 | 5.48 |
| ICICI Prudential Bluechip Fund | Equity- Large Cap | 0.61 | 5.11 |
(Data as on 29th May 2020; Source- Value Research)
Note: The aforementioned funds (all being direct funds) have been arranged in descending order according to their 5-year trailing returns.
Returns in fixed deposits
Fixed deposits, as the name clarifies, come with a seal of guaranteed returns. Deposits made in scheduled banks come with Rs. 5 lakh insurance by DICGC. In any FD scheme, the FD rates are decided at the time of booking the FD and remain the same till the end of FD tenure.
How has COVID-19 affected fixed deposit interest rates?
It is the first time in a long time that large banks like SBI have lowered their FD rates to a sharp low of 2.90%. This is lower than what a basic savings account offers. Other banks are also following the lead and interest rates are nowhere expected to recover soon. However, when it comes to mid-term or long-term FDs, depositors can still benefit with up to 9% returns by investing in banks like Fincare Small Finance Bank and Suryodaya Small Finance Banks.
Some of the banks/NBFCs* offering the best FD interest rates are stated below:
*Non-Banking Financial Companies
(Data as on 29th May 2020. Source: Official websites of respective banks)
To calculate the maturity amount as well as total interest expected from fixed deposit investment, you can use Paisabazaar's FD calculator, an online tool available for free. This way you can easily predict your returns on FD.
Fixed Deposits or Mutual Funds, Which is Better?
Choosing between these two options requires thorough analysis, moreover, understanding of one's risk-return appetite.
While mutual funds come with a good mix of risk-return, FDs help strike the right balance in one's portfolio since these do not have any significant risk label attached to them.
Our Advice
For Senior Citizens
Senior citizens are advised to safeguard their money in special senior citizen FD schemes like SBI We Care, HDFC Senior Citizen Care, and ICICI Bank Golden Years. These schemes have been launched recently in the month of May 2020 and are offering up to 0.80% higher interest on standard FD interest rates.
Know more about Special Senior Citizen Fixed Deposit Schemes.
If senior citizens wish to invest in mutual funds, they should go for debt mutual funds and not equity-based funds. Debt funds provide better stability and have decent performance.
For others (i.e. non-senior citizens)
For those looking to invest in the market, it's a good time since the MF values are low. However, the returns should take around 3 years at least to tilt towards the positive mark. Do not expect significant returns sooner.
Also, as we have learned, any moment can turn into a black swan situation, like the current novel coronavirus. With market-linked investments, there is no guarantee of returns coming back to pre-COVID crisis levels in the short term. Hence, if you continue investing in mutual funds during this period, consider staying invested for a period of 3 years or longer for maximized returns.