Plastic Currency Notes: Why They Are Better Than Paper Notes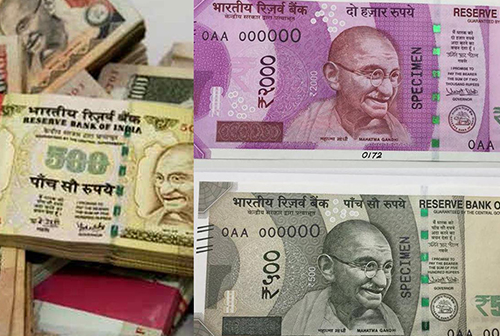 India is poised to join an elite club of nations that use plastic currency notes for their everyday transactions. The introduction of plastic currency will help the country in numerous ways – some visible while some intangible. However, before we look at the benefits, let us take a step back and take a quick look at the journey of polymer notes.

Beginning of Plastic Currency


The first plastic notes were introduced in Australia way back in 1988 and the country adopted the polymer notes completely in 1996. Before they were introduced, the Government of Australia was struggling with counterfeiting, black money, and the short lifespan of its paper bills – a situation perhaps similar to India. Though the initial cost of printing these notes was (and continues to be) higher than paper currency, the high-quality polymer substrate offers better security features and a longer life. Over the years, various countries have adopted plastic notes including Canada, New Zealand, the UK, and Nepal.

Field Test in India


In 2014, the Indian government conducted field trials in five major cities. These cities were chosen for their geographical and climatic distinctiveness – Kochi, Mysore, Jaipur, Shimla and Bhubaneswar. The climate was considered as an important variable in the field test because the effect of the weather on the notes had to be observed and measured to achieve accurate conclusions. The trials were considered to be quite successful.

Benefits of plastic notes – A Quick Look


Difficult to Counterfeit:
Plastic currency is difficult to copy because of the material and better security features. The quality of these currency notes is far better than paper notes as highly sophisticated technologies are incorporated during the manufacturing process.

Durable and Long-Lasting:
Plastic notes have a longer lifespan than paper notes. For instance, the Australian notes are supposed to have a lifespan that is 10x that of the paper currency. The UK notes (the first polymer £5 note was launched in September 2016) are expected to last at least 2.5x longer than paper bills.

Additionally, polymer notes are relatively more dust and grime-resistant and can endure rough handling. Plastic notes are waterproof and you can carry them in your wallet without worrying about water damage.

Indian currency notes degrade easily and have a short lifespan which means they need to be replaced after fairly short intervals. According to estimates, about 22 thousand tonnes of paper (or over 5 lakh trees) is required for making these notes every year. Comparatively, plastic notes do not affect the environment on that scale as they have a much longer lifespan.

Though the plan to launch plastic currency is a far-sighted one, initial days may bring some challenges. For instance, ATMs and counting machines may need to be replaced or recalibrated. Nonetheless, a move towards plastic currency augurs well for the economy, the country, and for cleaner wallets.