How To Prepare Yourself Financially From Emergency Situations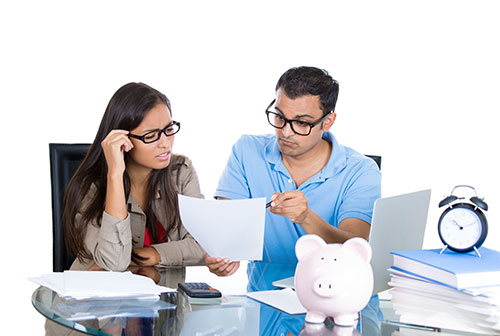 What would you do if you are hit with a big medical emergency in the family or you are suddenly out of work? Are you financially prepared to handle such situations? If the answer is no, this article is for you.
While strong financial planners financially prepare for their future goals like buying a house, education for their child, retirement etc., they are equally equipped to handle any unplanned financial emergency that may suddenly spring on them.
Get Prepared For Emergencies
The best way to cope up with any kind of financial emergency is to prepare for it beforehand. Here's what to do to safeguard yourself from financial emergencies:
Start An Emergency Fund Now !
At the time of emergencies, you should be able to count on your emergency savings. Usually, these savings should be able to cover six months of your expenses.
Here's how you can start preparing for your emergency fund.
Decide on the amount you want in your emergency fund. Remember it should be at least four to six months of your monthly expenses
Set aside a certain part of your monthly income every month to build this emergency fund. Put these funds in a separate bank account, with a high rate of interest.
Over the next few months, keep on saving. Steadily increase the monthly amount. The more you save, the less you have to borrow in case of emergencies.
Use this emergency fund only in case of financial emergencies. And no, 70% off on your favorite brand does not count as "emergency"
Insure. Insure. Insure.
One of the best ways to cope up with financial emergency is let somebody else take up the responsibility. And by 'somebody' we mean the insurance company. Here are the types of basic insurance you need right now!
Get a pure term insurance plan to protect the future of your family
Get proper health insurance for yourself and your family members. We suggest you get both a medi-claim and a critical illness plan to ensure you are adequately covered against the rising cost of healthcare
Also insure your home and car against the loss from fire, theft or accidents.
What To Do In Case Of Financial Emergency?
Cut Your Expenses
Shrink down your expenses to the minimum. Draw a tight budget for you and your household. Roughly calculate the necessary costs like mortgage, rent, electricity, loan repayments, etc. Prioritize them and bury the unnecessary expenses.
It's Time For Emergency Fund
Believe us, your emergency fund will be the ultimate savior when it comes such emergencies. It is recommended not to take out and spend the entire account. Take out money in small amounts and use them appropriately.
Phone A Friend/Relative
In case your emergency fund is not enough for you, then take help from your friends or family.
Go For Quick Loan
Sometimes the need of money is beyond our means. In such cases, personal loans can come to your rescue. Contact your primary bank and try to find out the best deal you can get. Then, compare it with other offers available for you on a financial marketplace website to ensure you get to choose the best loan offer.