How to Check Your EPF Balance Instantly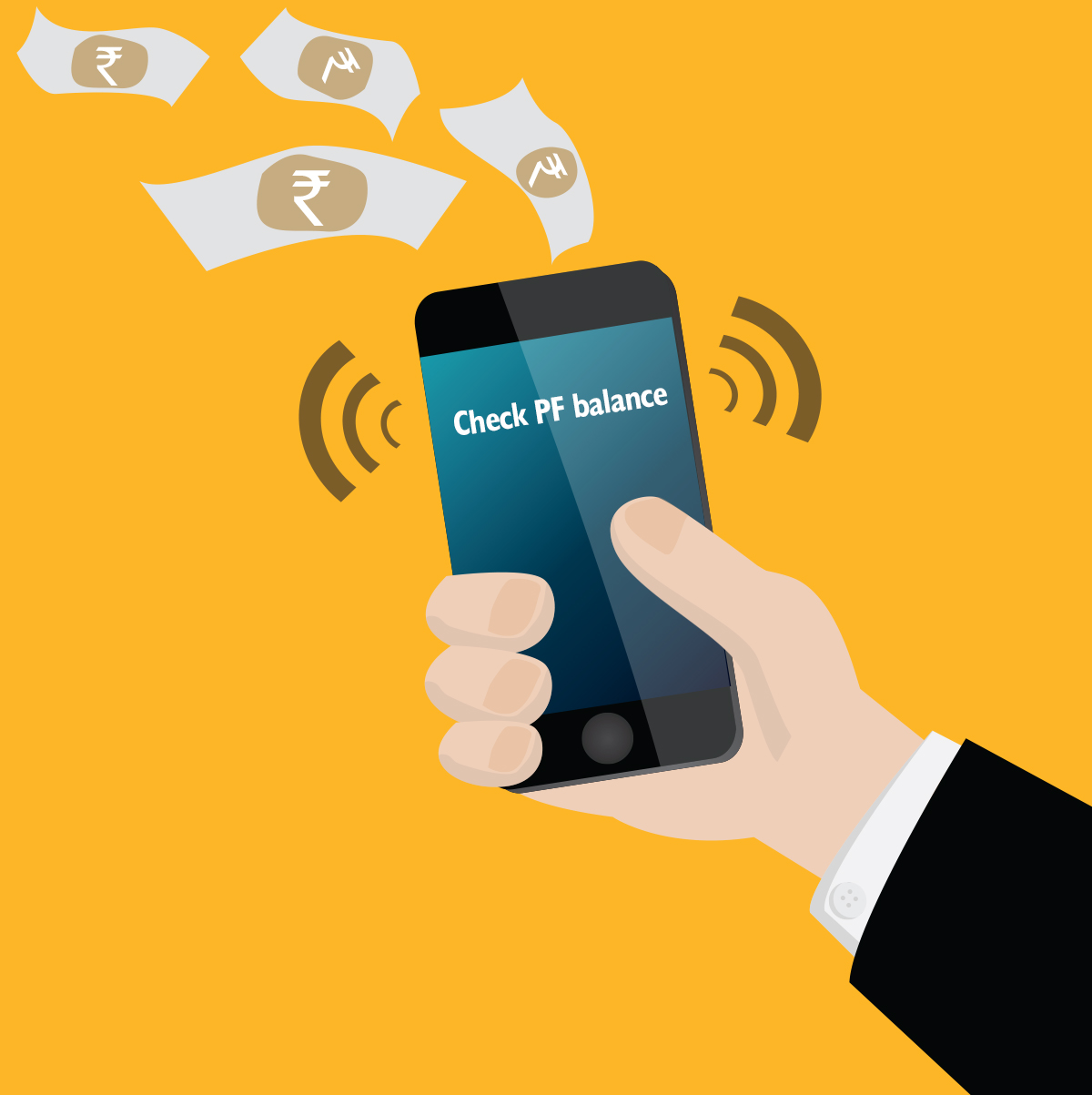 If you are a salaried professional, you would be well aware of Employees' Provident Fund (EPF). It is one of the important terms on your salary slip under which you and your employer contribute a certain amount every month in your EPF account. It may irk you at times that a portion of your salary gets deducted every month; however, the scheme helps you save money in small chunks each month so that you can use it after retirement or during a financial emergency. Since the retirement-savings scheme is for your financial security, therefore, it is important to keep a tab on your PF balance.
If you're a member of the Employees' Provident Fund Organisation (EPFO), you can check your PF balance anytime and from anywhere as per your convenience. To know how much money you have made in your PF account till now, follow any of these methods:
Missed Call Service
Missed call service is by far the easiest and most preferred way to check your EPF balance. To check your PF balance using this service, give a missed call on 011-22901406 from your registered mobile number. In just a few seconds, you'll receive an SMS with your PF details of your latest PF account balance in the following format:
Dear Member, Your UAN : 100XXXXXX143,NAME :XXXXX KUMAR,DOB : XX-FEB-19XX, AADHAR :59XXXXXXXX20, PAN : Not Available, Bank Details : Available, TOTAL CONTRIBUTION : 13740, LAST CONTRIBUTION : (2017-05)722.
SMS Service
Through SMS service you can get details of your latest PF contribution and PF balance provided your UAN (Universal Account Number) is registered with EPFO. To view your PF balance, send an SMS EPFOHO UAN  to 07738299899 from your registered mobile number.
Note:
In this space , fill the first 3 characters of your preferred language. For instance, if your preferred language is English, type – EPFOHO UAN .
The SMS service is available in English, Punjabi, Hindi, Telugu, Gujarati, Marathi, Kannada, Tamil and Bengali languages.
EPFO Website
To facilitate services through a single platform, EPFO had launched a UAN-based portal in 2014. Through this portal, you can download your UAN card and update your
KYC details
. However, this interface requires your UAN, which you can use to log into the website and check your PF details. When you log in to the portal, you will find your PF account passbook which will have the details of your PF contribution and pension amount. The link to the portal is as follows:
https://unifiedportal-mem.epfindia.gov.in/memberinterface/