Fixed Deposits: Ideal Investment Options for Beginners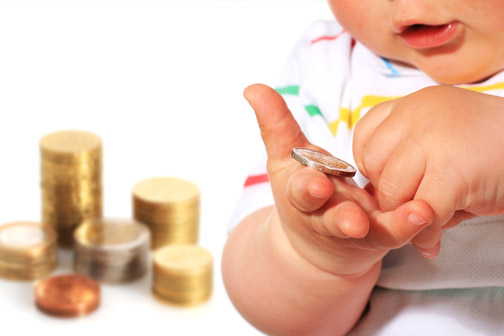 Investing for the future is a daunting task. The large number of potential instruments means lots of options but it can also be confusing. For people who have never invested before, questions about the potential risk of mutual funds, equity, etc. can be a major deterrent. But that does not mean that one should let their money sit idle in a regular savings account. There are plenty of investment options that lower the element of risk to almost negligible levels while giving you decent returns. One of the best safe and sound investment options for beginners is fixed deposits.
Fixed Deposits (FDs) are financial products where money is invested for a certain period of time at a fixed rate of interest in a bank, post office, or Non-Banking Financial Company (NBFC). The rate of interest at which the deposit has been made will be applicable throughout the FD's tenure regardless of the market conditions.
The maturity amount can be collected on the date of maturity of the Fixed Deposit. If the money is not collected and no further instructions are given, the FD will automatically be renewed for the same tenure. The rate of interest is updated to the current prevailing rates at the time of renewal.
Why Fixed Deposits are the Ideal Investment Options for Beginners
Most investors choose to put in a part of their money in Fixed Deposits (FDs) and other standard financial instruments since they can act as a safety net if riskier investments fail to perform. Fixed Deposits are ideal for beginners because of the following reasons.
Great Starting Point: A Fixed Deposit is a great starting point for novice investors. This mode of investment has existed for a long time and people have reaped rich dividends from it. The return on investment is assured so you don't have to worry about losing your money.
Best for Idle Money: It is better to invest your money in a fixed deposit account than letting it stagnate in a savings bank account, or worse, in a current account. FDs offer better returns compared to a savings account since their interest rates are higher.
Easy to Understand: You do not need to learn anything new, depend on a chartered accountant, or even watch the markets to earn from an FD. Fixed Deposits are not complex and can be easily understood by a first-time investor. In fact you don't even need to visit the bank anymore to complete the earlier cumbersome process. Simply, compare and apply for an FD here on Paisabazaar.com from the comforts of your home or office! The interest will be credited regularly (monthly, quarterly, semi-annually, or annually) or reinvested in the FD based on the preferences of the customer as notified at the time of opening the deposit.
Offers a Choice of Tenure: The tenure of a Fixed Deposit can range from 7 days to 10 years, giving you ample flexibility. However, note that the interest rate varies with the FD's tenure. Longer term FDs yield higher interest rates than short term ones.
Assured Returns: The rate of interest on Fixed Deposits generally ranges from 4% to 7% depending on the tenure. The rate of interest on an FD will remain the same throughout the tenure even if the bank lowers the interest rate for FDs later on. This means that the interest rate prevailing on the day of opening the deposit will be used to credit the interest even after the rates change. Generally, banks offer short-term FDs at low interest rates and long-term FDs at higher interest rates. This does not always hold true since banks factor in the repo rate to decide the interest rate. If the bank thinks that the repo rate is going to fall in the next five years, the interest rate will be lower for an FD with a tenure of 5 years or more. Banks also run promotions where certain short term FDs are offered at the highest prevailing interest rates to attract investors.
Auto-Renewal Facility: Beginners might forget to encash or reinvest their FD on its maturity date. If the FD account holder does not give further instructions on the date of maturity of the FD, his investment will automatically be renewed for a similar tenure. This will ensure that the money does not remain idle and earns interest instead.
FDs Can Be Used as Collateral: Banks readily give out loans against fixed deposits to customers. These are secured loans in which the deposit account becomes the collateral. The maximum loan amount that can be taken is usually up to 90% of the FD amount. It must be noted here that the FD will continue to accrue interest normally even if a loan is availed against it. Beginners can use such a loan to meet any urgent financial need.
An FD is the perfect instrument for growing your money while educating yourself about other options. Once you are ready to diversify your portfolio, a maturing FD can provide you with the funds to do so meaningfully.