All You Need to Know About CIBIL Score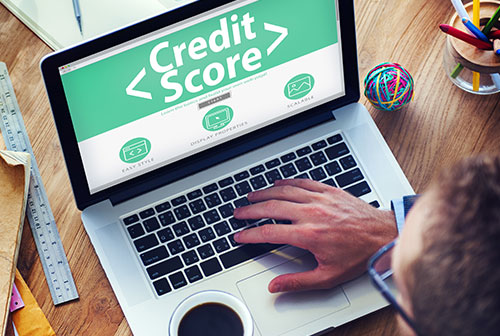 You must have noticed the sudden spotlight on CIBIL report and CIBIL score. And trust us, it's not a fad you should wait for to get over. Instead be armed with your report before you approach a lending institution for loan or credit cards!
So, What's a CIBIL score?
CIBIL stands for Credit Information Bureau (India) Limited. Everyone who is part of the credit system (that is, someone who has an active or closed credit card or loan under their name) should get a CIBIL TransUnion score.
A CIBIL score helps lending institutions assess your repayment capability and past behavior regarding finances. The higher your score is, the easier it will be for you to get your loan or card sanctioned.
Must Read: Beginner's Guide to CIBIL
How do they calculate CIBIL score?
The CIBIL Information Report (CIR) corroborates the data of all your credit cards and loans, such as home loans, automobile loans and personal loans. It also covers information on credit facilities such as overdraft services. It serves as a one-stop shop for banking institutions to assess you. In one go they get to know how you have fared so far!
Must Read: How is CIBIL Calculated?
CIBIL takes into account the following three criteria while scoring you:
High Utilization of Credit Card

Suppose, you have two credit cards under your name. CIBIL will track your monthly bill and frequency of card usage. For instance, imagine your combined credit limit is Rs 50,000, of which you use Rs 30,000 every month. This shows you have a high credit usage, which is not a good sign.

Repayment Delay and Defaults

CIBIL also tracks how diligently you pay your card bills. If you have defaulted or tend to pay your bills after the due date, it doesn't look good.

Credit Hungry Behaviour

The other aspect CIBIL takes stock of is how many times you have applied for a loan or a credit card and with how many banks or financial institutions.
What is an ideal CIBIL score?
A CIBIL score of 750 or above is considered ideal when applying for loans or credit cards. Anything between 600 and 700 indicates negligence on your part in your repayment. But this can be corrected by becoming more aware of your financial outflow; you have not yet reached the "alarming" stage. However, if you score between 300 and 600, you need to wake up and take strict measures to shape up your finances. With a score this low, it is difficult to seek funds and your negotiating capacity diminishes. With a score below 300, you really need to start asking yourself some tough questions. You will be able to get a good CIBIL score only after following a super strict financial diet plan.
When should I apply for a CIBIL report?
There is no "perfect" time to apply for the report because it serves dual purpose — getting you a loan sooner and informing you of your financial health. Using a CIBIL report you can streamline your expenses and get on the right track, if you have been straying. If you score poorly on your report, you have the time to recover and get back on track. However, it becomes tricky when you get your report at the time of applying for a loan. Because now if you score low, your application will be rejected, further impacting your score. So, it's better to be aware of your financial performance so that you are able to correct your wrongs before time runs out.
How can I get my CIBIL report?
Downloading your CIBIL report is a simple 3-step process. Get your online CIBIL report by logging on to:
https://www.cibil.com/online/credit-score-check.do