Top 6 Credit Cards That Offer Amazing Cashback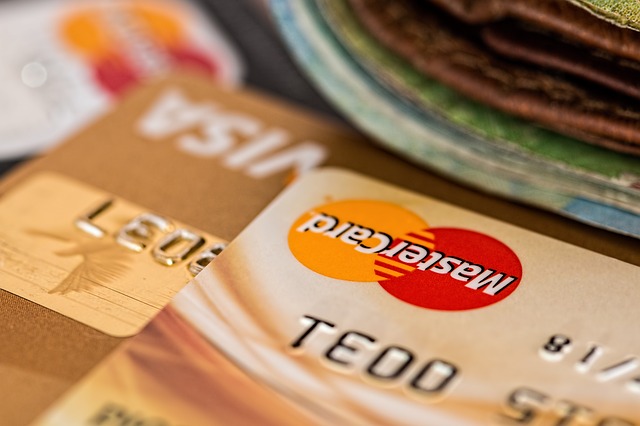 Cashback is one of the hottest trends nowadays, especially among online wallets. But did you know that credit cards have been offering this benefit, since the beginning? While only a few credit cards in India offer direct cashback, a number of them provide the facility of easily converting reward points into statement cash credit. The rate of cashback offered also varies for different credit cards. Some offer cashback on all purchases while others give extra benefits on select spending like those at supermarkets or departmental stores. Whatever the case, cashback credit cards and cards that allow you to convert reward points into cash-credit are always better than the rewards credit cards- after all who doesn't like a credit on their monthly statement.
Here's a list of the top 6 cashback credit cards in India-
| | | |
| --- | --- | --- |
| Credit Card | Annual Fee | Cashback Rate |
| SBI Card ELITE | ₹ 4,999 | 4 Reward Points equal to ₹ 1 in cash |
| Citi® Cash Back Credit Card | ₹ 500 | 0.5-5% direct cashback |
| American Express® Gold Card | ₹ 4,500 | ₹ 7,500-10,000 cash credit against reward points |
| HDFC MoneyBack Credit Card | ₹ 500 | 100 reward points =  ₹ 20 of cash credit |
| IndusInd Pinnacle Credit Card | Up to ₹ 1 Lakh | 1 Reward Point = ₹ 1 of cash credit |
| SCB Manhattan Platinum Credit Card | ₹ 999 | Up to 5% direct cash back |
Given below is a detailed description of each of the above cards along with their features and benefits and the cashback rate that you can enjoy on these cards.
1- SBI Card ELITE
If you love a branded lifestyle, you will love SBI Elite Credit Card. The card offers exclusive benefits under SBI's 'Shop and Smile' rewards program that is tailor-made to match the lifestyle preferences of its cardholders.
Welcome Bonus- With SBI Elite Card, you get a welcome e-gift voucher worth ₹ 5,000. Choose from an array of lifestyle and travel brands including Marks and Spencer, Pantaloons, Shoppers Stop and Yatra.
Cashback Rate- SBI Elite Credit Card allows you to pay the outstanding amount on your statement with reward points, 4 Reward Points equal to ₹ 1 in cash.
Rewards and Redemption- You can earn 2 Reward Points for every ₹ 100 spent on your credit card. Earn 5 times more on departmental store, dining and international spends. Redeem your Reward Points on gift vouchers, electrical appliances, accessories, lifestyle products and much more. You can also earn 10,000 bonus reward points on spending ₹ 3 Lakhs & ₹ 4 Lakhs in one year; 15,000 bonus points on achieving annual spends of ₹ 5 Lakhs and ₹ 8 Lakhs respectively.
Other Perks- This credit card provides you complimentary Silver Membership to Club Vistara. You are eligible for Priority Pass Program that provides access to over 1000 airport lounges worldwide. Cardholders will also get exclusive concierge service for gift delivery, customized holiday packages, travel, movies & hotel reservations.
2- Citi® Cash Back Credit Card
If you love direct cashback more than redeeming reward points towards travel and dining, this credit card is perfect for you. Citibank Cash Back Credit Card lets you earn while you spend with its huge cashback benefits throughout the year.
Cashback Rate- You can enjoy 5% cashback on paying phone bills and booking movie tickets through your credit card. If you use Citibank Online Bill Pay facility to pay your utility bills, you can get another 5% cashback. All other spends qualify for 0.5% cashback. Cash credit in the above three categories is capped at ₹ 100 per month for each category.
Redemption- The cashback is accrued whenever you use your credit card and it is reflected directly in your monthly statement as cash credit. Note that cashback is only offered in multiples of ₹ 500. You can also calculate the amount you save through cashback using Citibank Savings Calculator.
Other Perks- Citibank Cash Back Credit Card is a contactless card which means that you can make payments simply by tapping the card on the POS terminals that accept contactless cards. Other dining, travel and easy EMI benefits available on Citibank credit cards will also be applicable on the Cash Back card.
3- American Express® Gold Card
It rains rewards on American Express Gold Card so it is best for those who like to splurge. Since it is a charge card and not a credit card, it offers greater flexibility in spending with no 'pre-set limit'; spending limit depends on your financial habits and credit history. The card also charges an annual fee of ₹ 1,000 (plus taxes) for the first year and ₹ 4,500 (plus taxes) second year onwards. Features that make it a great cashback card are-
1. Welcome Bonus- Amex Gold Card offers 4,000 Bonus Membership rewards points on using the Card 3 times within the first 60 days. You can further earn 1000 reward points on completing 6 transactions each worth ₹ 1000 or more. Cardholders can also get 5,000 Membership Rewards Points upon First Year Card Renewal on the payment of Annual Membership Fee.
2. Rewards and Redemption- You can earn 1 reward point for every ₹ 50 spent on your card except for Fuel, Insurance, Utilities and Cash advances. These reward points can be redeemed under the 24k and 18k gold redemption categories-
24k- Once you have 24,000 reward point balance, you are eligible to redeem it under the 24k category. The offers include Good Earth Gift Card worth ₹ 13,000, MakeMyTrip Holiday Voucher, FitBit Alta Fitness Tracker and Amazon Gift Card worth ₹ 11,000.
18k- 18,000 reward point balance makes you eligible for the 18k redemption category which includes a WelcomHeritage Luxury Stay, Tanishq Voucher  and Bose Soundlink Color Bluetooth Speaker.
3. Cashback Rate- The reward points can also be redeemed as statement credit. 24k redemption category allows a cash credit worth ₹ 10,000. Under 18k category, you can redeem the points for ₹ 7,500 cash credit.
4. Other Perks- Some other privileges are also offered by Amex Gold Card such as discounts on MakeMyTrip, 20% off every time you dine at select restaurants, zero lost card liability and two supplementary gold cards without any additional charges.
4- HDFC MoneyBack Credit Card
This credit card by HDFC offers great perks for the shopaholics in the form of high reward points which can be redeemed as cashback against the outstanding amount. Here are a few features that make it a great addition to your wallet-
Cashback Rate- You can pay your outstanding amount with Reward Points on HDFC MoneyBack Card. 100 reward points equal to ₹ 20 of cash credit.
Rewards and Redemption- You can earn 2 reward points on every ₹ 150 spent on your card and the online spends are eligible for 100% more rewards. One must note that EasyEMI, e-wallet loading transactions, fees and charges and cash advances do not qualify for rewards. If a transaction is converted into SmartEMI, rewards will be reversed. Cardholders can redeem their reward points for exciting gifts, air miles and more. Reward points are only valid for 2 years from the date of accumulation and minimum 2,500 points are required for redemption.
Other Perks- There is zero liability on fraudulent transactions made on your HDFC MoneyBack credit card in case it is lost and you immediately report the loss. Also get 1% Fuel Surcharge waived off on fuel transactions and enjoy revolving credit on your credit card at nominal interest rate.
5- IndusInd Pinnacle Credit Card
Tailor-made for those with refined tastes, IndusInd Pinnacle comes with exclusive travel and lifestyle privileges. The card lets you earn higher reward points which can be redeemed as Cash Credits to pay off the outstanding amount on your card. Some important benefits of this credit card include-
Welcome Bonus- You can choose from a range of handpicked welcome gifts from-
Jet Airways- Avail 100% discount on base fair and airline fuel charge for a one way journey.
Oberoi Hotels- Make your hotel stay memorable and cheaper through IndusInd using your credit card welcome bonus
Genesis Luxury Vouchers- Enjoy a luxury retail access to 14 international brands through these luxury vouchers
Cashback Rate- This credit card allows you to convert your reward points into cash credit to pay off the outstanding amount at an exciting rate of ₹ 1 for 1 reward point. However, one should note that a maximum of 25,000 reward points can be redeemed in one statement cycle for Cash Credit option.
Rewards and Redemption- Cardholders can earn 1 Reward Point for every ₹ 100 spent on a POS terminal and 2.5 Reward Points for every ₹ 100 online spends. Online travel and airline transactions are excluded from e-commerce category for the purpose of earning rewards. You can choose from a range of other redemption options including Oberoi Hotels & Resorts Stay vouchers, Genesis Luxury Vouchers, Airline Miles and Indus Moments.
Other Perks- Customers can avail exclusive Pinnacle Concierge facility for flight booking, entertainment and sports boking, hotel reservation and more. Also, get access to 600+ lounges across the globe with a complimentary Priority Pass. Get access to VIP events like Art fairs, Biennales and important museum shows across the globe. Other benefits are also offered such as Buy one Get one on movie ticket booking on BookMyShow, complimentary golf games and lessons and an exciting array of lifestyle rewards.
6- Standard Chartered Manhattan Platinum Credit Card
This card provides you huge cashback on hard-to-avoid purchases like groceries from departmental stores and supermarket spends, giving you all the more reasons to use it. Some attractive benefits offered by this card include-
Cashback Rate- Enjoy 5% cashback on credit card spends in departmental stores and supermarkets like Food Bazaar, Big Bazaar, Reliance Fresh and more. Earn up to ₹ 500 as cashback every month and ₹ 150 per transaction. To be eligible for cashback, you must spend ₹ 1,000 or more per transaction.
Rewards and Redemption- Earn attractive reward points with you Manhattan Platinum Card. Enjoy 3-times more reward benefits when you pay for airline ticket reservation, dining, hotels and fuel. You can choose from a range of exciting redemption options for your reward points. Minimum 500 reward points are needed to avail redemption.