Defaulted on Credit Card Payment? 4 Ways to Survive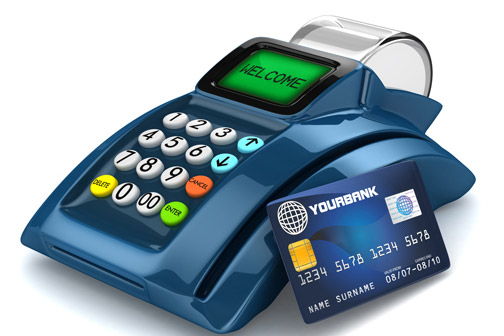 Amit Dev has been unable to pay off his credit card dues owing to certain unavoidable circumstances. Currently, the outstanding balance on his card is Rs 50,000 and he is worried that this amount would further balloon because of higher interest rate (more than 36% pa). In an attempt to get out of this credit card debt-trap, he is now contemplating of settling the issue with his bank.
Most of us can relate to Amit's situation, either from our own experience or that of someone closer to us. And often, just like Amit, we choose to settle matters once and for all with the bank, thinking it's our only option available. What we fail to realise is that such settlement does more harm than good.

Let's look at ways that can help you come out of credit card default:
1. Transferring the outstanding balance to another card: If you have multiple cards, transferring your outstanding balance is a great option to reduce your interest pay-outs. You can do so by transferring the outstanding balance to credit card issued by another bank and pay the amount through EMIs. Some banks also waive off the interest on the balance transferred for a limited period. The processing fee for transferring the balance varies from bank to bank. For instance, SBI Card charges 0% interest for 60 days and a processing fee of 2% or Rs 199, whichever is higher.

2. Taking a fresh loan: You can take a personal loan, gold loan or loan against bank FDs and securities to pay off your credit card dues. These loans are cheaper to avail and their interest rates can be as low as 1/3rd of the rates charged by credit cards. In case of loan against FDs, you can avail up to 85% of your FD value as loans.

3. Converting your outstanding balance into EMIs: You can choose to pay off the dues via EMIs if you are unable to transfer your outstanding bill to another credit card or if you want avoid taking a loan. You can approach your card issuer to convert your entire outstanding balance into EMIs spread over a period of 3–12 months. The interest rate charged for EMIs is usually at about 18% p.a., which is lot lower than the regular rate of interest charged for credit cards. However, if you fail to pay your EMIs, your outstanding balance would attract regular credit card interest rates. Banks also charge a processing fee of 1.5%–3% for converting your balance into EMIs.

4. Liquidating your investments: This is the easiest option provided that breaking your investments does not come at a high opportunity cost. For example, breaking your FDs should be your first preference as the opportunity cost is not too high. On the other hand, you should only think of redeeming your mutual funds if the market is at peak or you have seen sufficient appreciation in their market value. Otherwise, taking a loan against your mutual fund investment will be better.

By Naveen Kukreja, Director, PaisaBazaar.com
Published in "FE Online" on "19th Dec 2015"