All You Need to Know About Card Protection Plans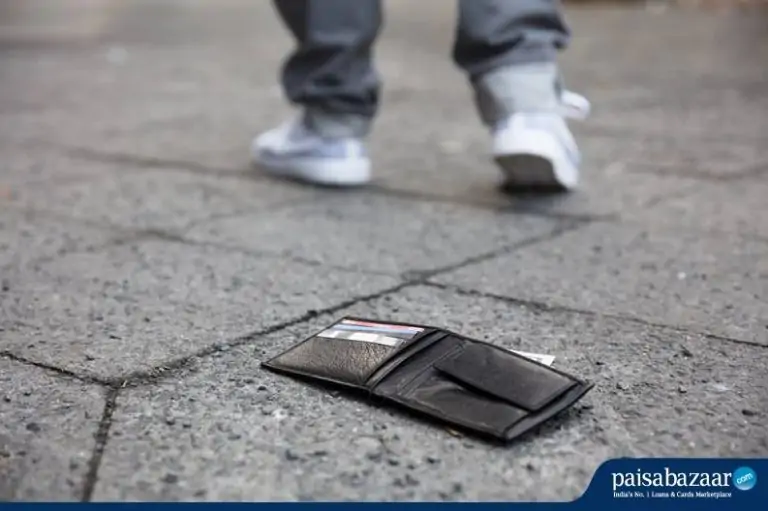 Nowadays, we have so many things in our wallet other than cash- credit cards, debit cards, retail store cards, loyalty program cards, identity proof, etc. In such times, losing a wallet is no less than a nightmare. You would have to call so many different banks to block the cards and request new cards. Though online ways of cancelling and replacing credit/debit cards are offered by many banks, it is still much of a hassle in our busy lifestyle. To save us from such troubles, a number of credit card issuers offer card protection plan for a small annual premium.
So, what does a Card Protection Plan mean? And, do you really need it?
Credit Card Protection Plan
Simply put, a card protection plan is like an insurance policy for your cards. Usually, it covers not just your credit cards but all types of plastic money in your wallet such as debit cards, membership cards of retail stores, loyalty cards, etc. In western countries like the US, this concept is quite popular but, in India, it is still in the nascent stages. Almost all major credit card providers like HDFC Bank, SBI Card, ICICI and Axis Bank offer card protection plans to their customers.
In India, there are two main providers of such protection plans- OneAssist and Credit Protection Plan (CPP). Your credit card issuer is most likely to offer you a card protection plan with one of these service providers. An important point to note about these services is that they have to be renewed every year as they work like insurance. A premium has to be paid every year to keep the plan active.
How does a Card Protection Plan work?
When you get a credit card, you will get a call from the bank to offer you a card protection plan. If you find the benefits useful and agree to the terms and conditions, you may choose a plan that suits your needs. The service provider may offer individual plans for a single user or family plans that cover up to four family members. The pricing of the plans also differs on the basis of benefits that it packs.
Some common features and benefits of card protection plans include:
Block Multiple Cards at Once- With a CPP, you do not need to call each bank separately to block the cards in case you lose your wallet. You just have to inform your card protection service providers and they will take up the responsibility of calling the card issuers to get each card blocked.
Fraud Protection- A fraud protection comes complimentary with your card protection plan. It is helpful in case of loss or theft of card as well as in case of skimming, phishing or any other fraudulent use of your card. Unlike the zero liability clause of your card issuer where they cover the losses incurred after your report the loss, fraud protection under CPP may start 7-15 days before the report of such loss. The maximum cover, however, will be set by the service provider beforehand.
Emergency Cash Advance Facility- If you lose your wallet while travelling, it will be no less than a nightmare. With all your money gone, you would be stranded in a new place on your own. This is when the CPP helps you. Emergency cash advance is offered by the service provider under such circumstances.
Travel and Hotel Assistance- Losing your wallet is scary but losing it in a foreign location can completely ruin the trip. In such situations, CPP comes as a big help. You can get replacement travel tickets for the trip so that you can come back home without any financial worry. The cost of your hotel stay can also be covered by this.
Emergency Roadside Assistance- Roadside assistance may also be offered by your service provider under which you will get help in case of flat-tyre, vehicle towing, etc.
Replacement of Lost Documents- Sometimes, your card protection plan may also cover the loss of valuable documents such as PAN Card, Passport, etc. You can get it replaced easily without any additional cost.
Loss of Phone- If your card protection plan covers the loss of phone, you can inform them in case you lose your phone and they will get your SIM blocked. They can also help retain your IMEI number which can be used to trace your phone.
Should you opt for it?
Since credit cards already offer lost card liability cover along with some other types of insurance, a lot of people are confused whether it is worth getting a credit card protection plan.
As mentioned earlier, with lost card liability cover, you will only be covered for the fraudulent transactions that take place after you have reported the loss. Once you report the loss, the card is immediately blocked and there is a rare chance of any fraudulent transactions happening after that. On the other hand, CPP covers you for frauds that happened on the card even before you report such loss. Along with this, you can get several other benefits like the ones mentioned above without having to pay any extra amount.
The Bottom Line
There is no facility that can cover all sorts of liabilities; CPP also comes with its own limitations. As a smart customer, you need to ensure whether getting one such plan would actually be beneficial for you or not. If your lifestyle puts you under various circumstances of card loss, it is probably better to opt for one such plan. However, you must read the terms and conditions carefully to know what sorts of liabilities are covered by the program. Also, ask about the banks with which they have tie-ups, especially with the banks you already have a relationship with. Compare the insurance benefit that is already available on your credit cards with the card protection plan, evaluate the benefits and then take a wise step.