4 things to consider while applying for a Credit Card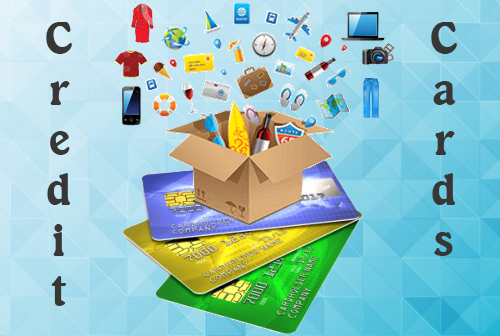 A credit card in your wallet is one of the most valuable and handy personal finance tools, with India fast shifting towards a less-cash economy. While applying for a credit card is easy and simple, as it can done online, from personal finance portals like Paisabazaar, there are several factors you should consider before choosing and applying for a particular credit card.
Here are 4 steps that you consider to ensure a seamless credit card buying process:
Check Your Credit Score: This is the most important step. No credit card company will approve your application if you do not have an appropriate credit score. Your credit score reflects your credit worthiness. It consists of your credit history along with your repayment history and reflects your repayment ability. Your credit score is calculated on a parameter of 300-900. A score equal or above 750 is considered as excellent. Your credit score also shows past and existing credits and how you are managing them. Individuals with too many loans or a bad credit history are usually rejected by credit card companies.
It takes a long time to improve your credit score and it gets lower every time your application is rejected. So, you should try to get your application approved in one go.
Choose Your Credit Card Carefully: You should always choose your credit card based on your needs and repayment capacity. Do not make the mistake of blindly choosing the first card offered by a bank. Opt for a card that offers you maximum benefits such as reward points, discounts, extra miles on air travel, low interest rates, etc. This will enable you to utilise and manage your expenses with the card efficiently.
A quick way to do this is to understand the nature of your expenses. If you spend mostly on movies and food, then a card that offers deals with sites like Book My Show will prove to be a better bet. Similarly, if you intend to use your credit card for shopping, then taking a card that offers better reward points for such shopping makes sense. People who travel a lot by air will have it easier if they use a co-branded card from a company such as Yatra or Jet Airways, among others.
Take the help of experts: It is always better to take some help from experts before applying for a credit card. Financial services companies like Paisabazaar.com have professionals who are well informed about the ins and outs of the credit card approval process. They can guide you through the various steps of the approval process making it less troublesome for you. They may also be able to help you with the documentation and other formalities. The best part is that the services of such experts are absolutely free.
Working with these experts makes more sense if you have a low credit score. They can help you apply and get approval for a credit card that will suit your needs and is likely to be approved. If required, they can also help you apply for a secured credit card.
Prepare Your Documents: You should be ready with all the necessary documents required for the approval. The documents should include your complete income information including previous pay slips and bank statement, as well as the ID proofs and other necessary documents. Such preparation will help you to be ready for any type of requirement from the credit card issuer.