What SMBs Need to Know When Choosing Small Business Loans?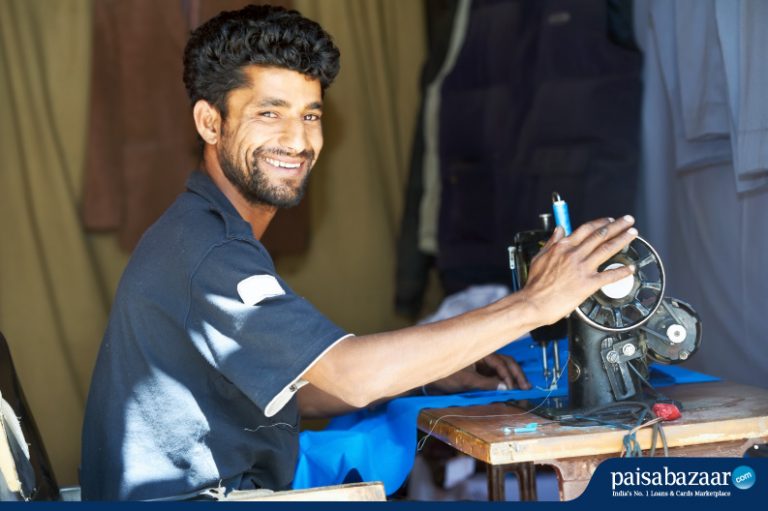 It is no secret that businesses need money to grow and survive in today's highly competitive environment. Though this holds true for all businesses, the need for funds is perhaps most acute in case of small businesses trying to establish themselves. Obviously wherever there is need, there is an opportunity too and the financial sector has come up with a range of business loan options to cater specifically to small and medium businesses (SMB). But not all business loan offers are appropriate for all businesses hence the following are some key factors that SMBs need to consider when choosing small business loans.
Credit History of the Business
One of the primary criteria that a prospective lender would consider when a SMB applies for a business loan is the credit history of the business/business owner. This consideration would primarily include repayment information of all previous loans that the business has taken or in other words, the business's relationship with credit. In case the business has never taken loans in the past, the lender is liable to consider other factors including the credit record of the owner/promoter of the SMB. The importance of credit history in getting approved for small business loans cannot be over stressed i.e. a perfect track record of repayments is truly desirable as it greatly improves the chances of loan approval. You should however keep in mind that there are other factors to consider too.
Number of Years of Operations
Some lenders specify the minimum number of years a small business needs to have been in operation to qualify for a specific type of small business loan. The rationale for the lender is simple – protection from risk of exposure to potentially bad loans. This is obviously because established businesses tend to have better cash flow as compared to new businesses and this improves the chances of the small business to repay the outstanding loan in a timely manner. Thus, in case your small business is new, do make sure you are eligible for the specific type of loan prior to submitting your application. This is by far one of the most commonly missed facts by business loan applicants.
Quantum of Business Loan
Consider it this way – your neighbor who earns Rs. 30,000 a month asks for a loan of Rs. 3 lakhs and promises to pay it back within 10 months. How likely are you to give this loan on just this information? Not likely, especially if you consider the repayment capacity of the borrower in this case. A similar case can occur with small businesses asking for a loan from a bank for an amount that is much larger than the annual turnover of the business. If you apply for a small business loan in this manner, the chances of being rejected are obviously quite high. What's more, in the very unlikely event that such a loan gets sanctioned, the business loan interest rates applicable would be quite high too.
Clarity of Loan Purpose
When applying for a small business loan with any lender, you will have to back it up with a valid business plan that clearly explains the purpose of the loan. Typically, business loans can be availed for expanding production facilities, entering into new markets, improving distribution, purchasing additional equipment and so on. Thus, the applicant needs to ensure that all the supporting paperwork with respect to planned usage of the loan is in order to improve the chances of a successful application. This is another mechanism that lenders have put in place in order to reduce their overall risk. The process weeds out applications made by business owners who are attempting to fund business growth/expansion plans that have little or no basis in reality. Also, do keep in mind that any and all assets financed by a small business loan are hypothecated to the bank till the loan amount plus applicable interest and charges have been cleared in full.
Prior Relationship with the Prospective Lender
This is perhaps one of the most commonly overlooked tricks with respect to getting your small business loan sanctioned. If you had a previous loan with a specific lender and paid the loan off in a timely manner during your previous relationship, the chances of approval are often higher. But apart from just the chances of being approved for the loan itself, you might even get preferred (lower) rates on your business loan or get sanctioned for a larger loan amount as compared to lender with whom you do not have a previous relationship. Such prior relationship also extends to businesses that have never taken a loan previously. This could include having a long standing current account/employee banking relationship with a specific bank which also sanctions business loans. If you are able to leverage such relationships in order to negotiate lower business loan interest rates or a larger loan payout, the business is liable to benefit in the long term.
Tenure of the Business Loan
Small business loans are of various types. While some such as a term business loan or business loan against property are suitable for resolving long term funding needs of a business, other such as a MUDRA Loan or an overdraft loan are more suitable for covering medium to short term needs. When deciding the tenure, a business, just like an individual selecting a personal loan, needs to consider the repayment capacity. In simple terms, shorter business loan tenure leads to higher EMI payouts, while longer loan tenure leads to a higher overall interest burden on the business. In case your business has sufficient cash flow to keep pace with the higher EMI payouts, the shorter business loan tenure may be the logical option.     
Choice of Business Loan
Business loan is a blanket term used to refer to a range of credit options that can differ widely in terms of loan quantum, tenure as well as interest rate. Obviously lower business loan interest rates are desirable for a borrower but this needs to be weighed against other considerations such as prepayment penalties, processing fees, loan tenure and the amount required. These considerations are important as your business might need a short term financial solution which can be completed through an overdraft business loan which is easier to avail and more flexible than a loan against property. Similarly, a small business loan received under the Pradhan Mantri Mudra Yojana can provide the benefit of a lower business loan interest rate that may not be available in case of other business loans.      
What to do in case of denial of a small business loan?
When you apply for a business loan, there is always the possibility – no matter how minuscule – that your application may be rejected. That does not mean that your business cannot get the financing required to grow as there are a few alternative funding options that you could consider. In case your business is new, angel investment might be a viable option along with peer to peer (P2P) business loans. Alternately, you could apply for secured loans such as loan against property or loan against machinery which are easier to get even with no or very short credit history. After all, it takes money to make money and smart business owners have the ability to seek out innovative solutions to ensure the success of their business.