A citizen of India needs an Aadhaar to enjoy certain government welfare facilities provided by the Government of India. The document acts as a proof of address and identity for an individual. Aadhaar is a 12-digit unique identification number issued by the Unique Identification Authority of India (UIDAI). Once an individual enrols for the Aadhaar card by visiting Aadhaar Centres or Banks/Post-offices, he/she can download and print UIDAI Aadhaar by using the enrolment ID, virtual ID or Aadhaar number provided by the UIDAI. Once a number is issued, he/she can follow these different steps for Aadhar card download.
Extra Saving on Online Shopping is Just One Click Away

Your Credit Score Is Now Absolutely Free. 
Aaadhar Card Download by Aadhaar Number
If you want to download and print e-Aadhaar card online, you need to follow the below-mentioned steps:
Step 1: Visit the Aadhar official website https://uidai.gov.in/
Step 2: Click on 'Download Aadhaar' option from My Aadhaar option or visit the link https://eaadhaar.uidai.gov.in/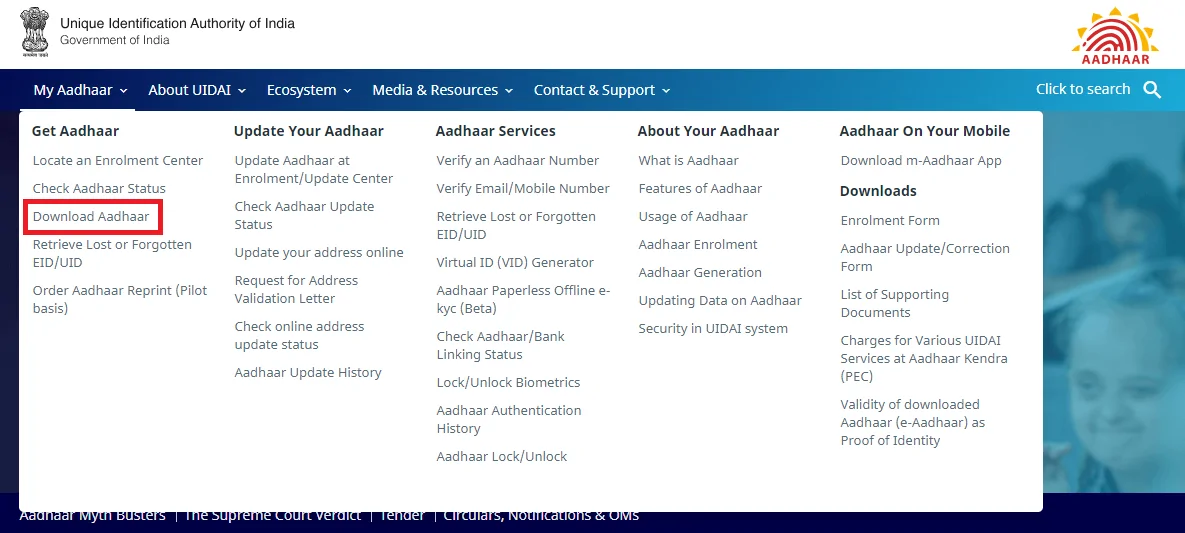 Step 3: Select the "Aadhaar" option under "I Have" section
Step 4: Now, enter the 12-digit Aadhaar Number. Click on 'I want a masked Aadhaar' option if you want to download Masked Aadhaar.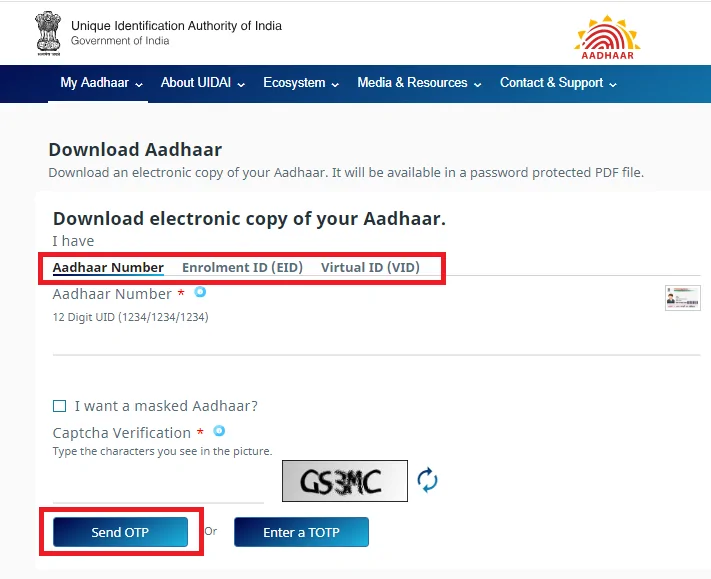 Step 5: Enter Captcha Verification Code and Click "Send OTP" option to get the one time password on your registered mobile number
Step 6: Enter the OTP received on your mobile number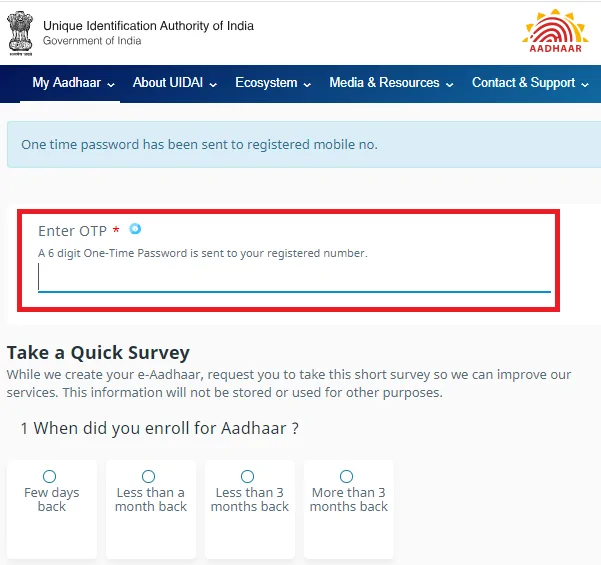 Step 7: Complete the survey and click "Verify And Download" to download electronic copy of your Aadhaar.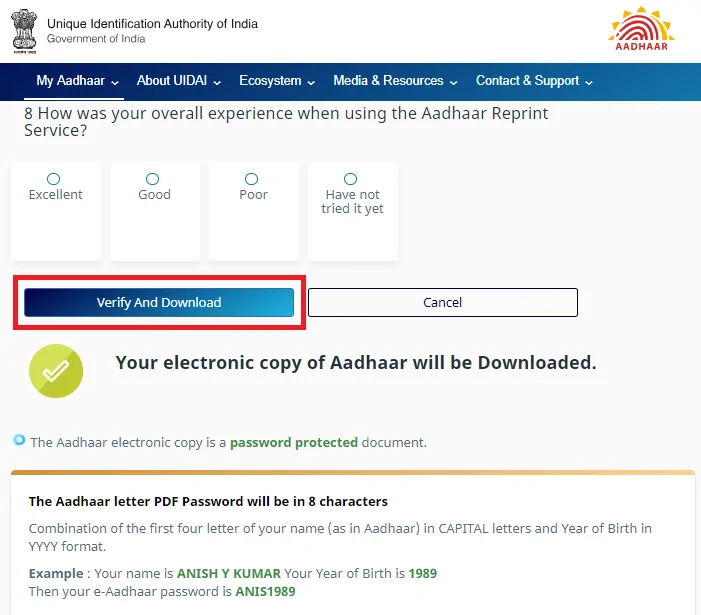 Read About: How to Apply for New Aadhaar Card