All You Need To Know About Car Loans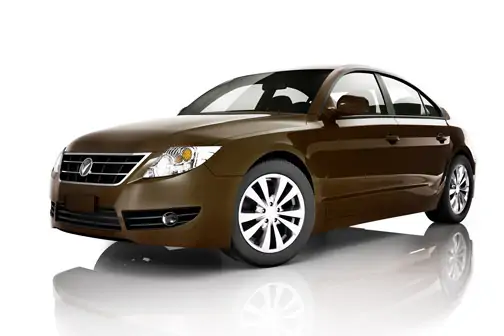 In a period of continued price rise, saving up for months and years to buy a car is indeed a tough task. In this situation a car loan is one borrowing instrument that scores high with the average middle class Indian as cars are nothing short of a necessity. This rising demand has led to the emergence of attractive loan offers from numerous banks and financial institutions, such that, you are spoilt for choice. The following are some key facts you need to keep in mind when shopping around for a car loan.
The Eligibility Criteria for Car Loan
Like any other borrowing instrument, a car loan features a range of eligibility criteria, which takes into account your income level as well as your credit score. Your credit score (a 3 digit number between 300 and 900 that is included in your credit report), is in fact, an extremely crucial component of your application. A poor credit score in your report can easily derail your prospects of successfully applying for a car loan. So make sure you get a copy of your credit report, before you initiate the application process to ensure you get through the application process with ease. Some key documents that required when applying for a car loan are as follows:
Identity and address proof documents
Signature proof document
Income proof documents (salary slips/latest form 16/latest acknowledged ITR etc.)
Proof of business continuity /job security as per the requirements of the lender
Any other documents specified by the lender
This is just a short list of the documents required and there might be other documentation requirements specified by the prospective lender.
Car Loan Amount, Interest Rate and Tenure
The car loan amount disbursed is affected by various factors such as the income level and credit score of the applicant as well as the repayment capacity as calculated by the bank. Therefore, though the amount may vary from one lender to another, most car loan providers sanction amounts up to 50 lakhs with the actual total disbursement not exceeding 80% of the showroom price of the car.
Due to the high competition in the car loans segment, these loans often feature starting rates as low as 9.65%. However, the interest rate charged to your application is bound to be affected by criteria such as the loan amount disbursed, your credit score, the tenure of the loan, prior relationship (existing account/loans) with the lender as well as other factors.
The minimum tenure of a car loan is 12 months and in case of most lenders, the maximum tenure does not exceed 5 years. However, some lenders do allow car loan tenures of up to 7 years or more in case the total loan disbursed exceeds a specified level. Note: Long loan tenure decreases your individual EMI payments however; it also increases your absolute payout over the entire loan tenure, as you pay more interest on the principal.
Additional Charges associated with a Car Loan
Apart from the principal amount and the interest charges, a car loan also features a range of additional fees that you need to consider. Following is a list of some key charges apart from interest as levied by Axis Bank and HDFC Bank.
Table1. Comparison of charges for leading car loan providers:
| | | |
| --- | --- | --- |
| Comparison Criteria | Axis Bank | HDFC Bank |
| Processing Fees | Rs. 3500 to Rs. 5000 | Rs. 2825 to Rs. 5150 |
| Documentation Charges | Rs. 300 | Rs 300 |
| Part Payment Charges | 5% of part payment amount | 3% to 5% of part payment amount |
| Loan cancellation/rebooking charges | Rs. 1000 for each instance | Rs. 1000 each time |
| Foreclosure /Pre-payment charges | 5% of principal outstanding | 3% to 6% of principal outstanding |
Steps to follow when applying for a car loan:
Use an online car loan eligibility tool to figure out if you qualify for the loan
Decide on a loan amount and stick to it – Flexibility in this decision is not an asset!
Compare between different loan providers to figure out which one suits you the best
Don't blindly choose the lowest EMI offer. Take into account the total interest payout instead.
Use an online car loan EMI calculator to figure out the tenure and an EMI payout that you are comfortable with.
This is just a short list of generic steps when shopping for car loans. For more tips, read 7 Tips for First Time Car Buyers.